DU entry test for Arts, Law and Social Science unit held peacefully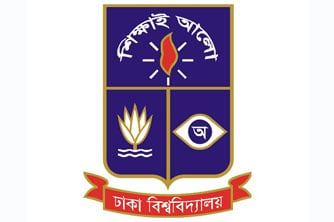 DHAKA, May 6, 2023 (BSS) - Admission test of Dhaka University's Arts, Law and Social Science unit, revised unit from previous 'Kha' and 'Gha' unit, for the 2022-23 academic session was held today peacefully in all the eight divisions of the country.
The one and half hour test was held from 11am to 12.30 pm where a total of 1,22,848 students applied to vie against 2,934 seats, with 42 aspirants against each seat.
"The examination was held peacefully and there was no news of any untoward incident. University authorities, law enforcement agency members and other concerned authorities were super alert to avoid any kind of untoward incident," said DU Vice-Chancellor Professor Akhtaruzzaman after visiting the exam halls.
He said, "We have arranged the exam of this year following a new procedure. We have renamed the test as Arts, Law and Social Science unit exam".
A total of 68,000 students are sitting for the exam on Dhaka University campus and the remaining students are sitting for the exam from other seven divisional cities, he added.

Examinees had to answer 60 MCQ questions from Bangla, English and general knowledge and 40 number of written test from Bangla and English within the given 90 minutes.
DU vice-chancellor Professor Mohammad Akhtaruzzaman visited the arts faculty exam hall at 11am.