BGB Region Commander, BSF IG level border coordination conference ends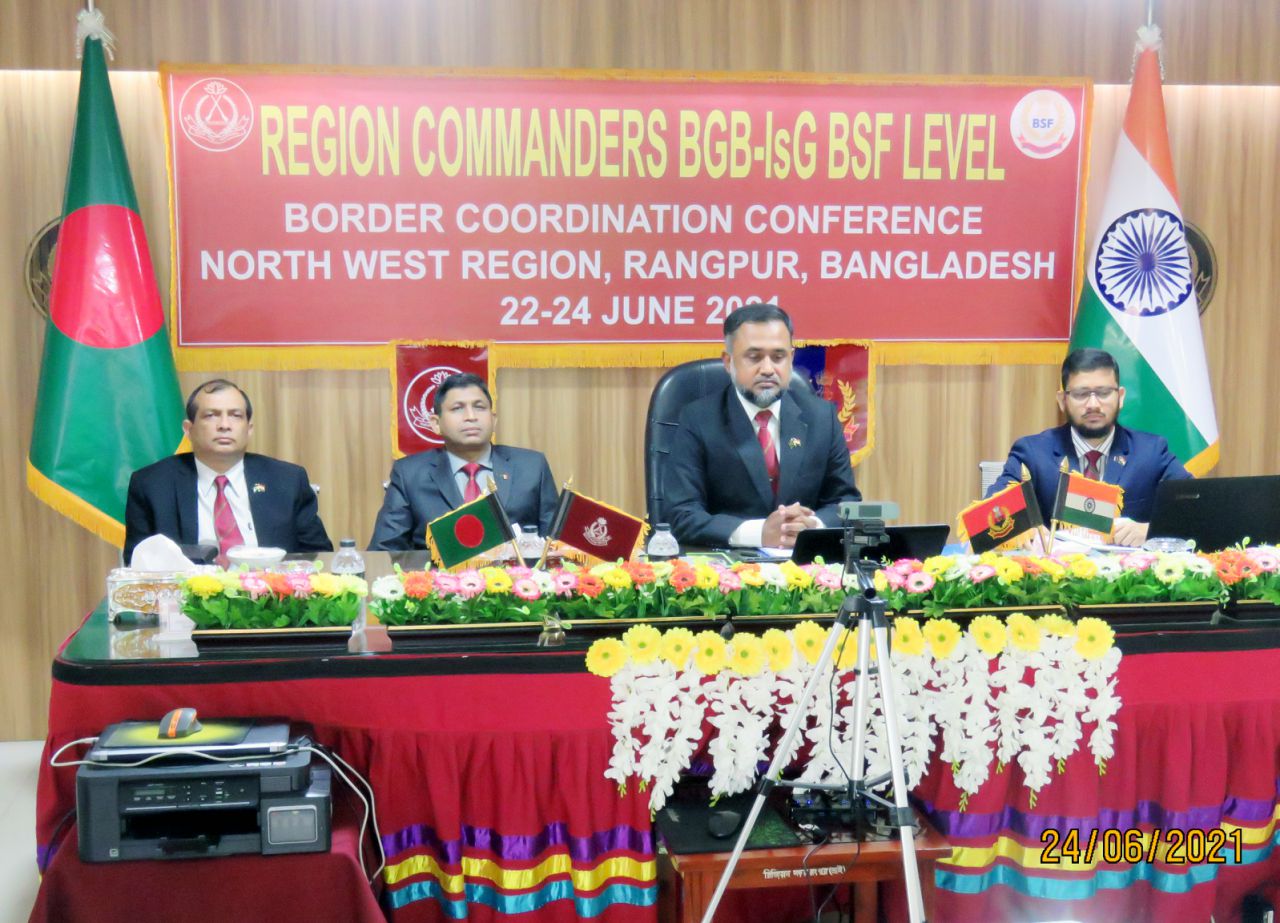 DHAKA, June 24, 2021 (BSS) – A three-day Region Commander of Border Guard Bangladesh (BGB) and Inspectors General (IG) of Border Security Force (BSF) level virtual Border Coordination Conference ended today with a decision of handling the transborder issues jointly.
BGB Region Commanders of Rangpur and Jashore regions and Frontier IGs of BSF South Bengal, North Bengal and Guwahati frontiers joined the conference through Video Tele Conferencing (VTC) from June 22 to 24, said a BGB press release here today.
BGB Additional Director General and Rangpur Region Commander Brigadier General Rqibul Karim Chowdhury led a 14-member Bangladesh team, including representatives from Foreign Ministry and Joint River Commission, while BSF South Bengal Frontier IG Ashwini Kumar Singh led an eight-member Indian delegation in the conference held under the overall management of the BGB Rangpur Region.
In the beginning of the conference, Rqibul Karim highlighted the existing friendly relations between the border security forces of the both countries and emphasized on the collective efforts of the forces to deal with all transborder issues.
The border coordination conference also held fruitful discussions on killing, firing and injuring Bangladeshi citizens in the frontier areas by BSF members, preventing smuggling of drugs, narcotic substances, wine, arm and explosives, trespassing by BSF members and Indian nationals, construction of different structures and development activities by India within 150 yards of the international border, joint patrolling and proper implementation of the border agreement as well as strengthening the mutual trust.
The both sides in the conference expressed satisfaction over the existing friendly relations and vowed to continue the sincere effort to strengthen the relation further.