Govt working to save people from elephant attacks: Shahab Uddin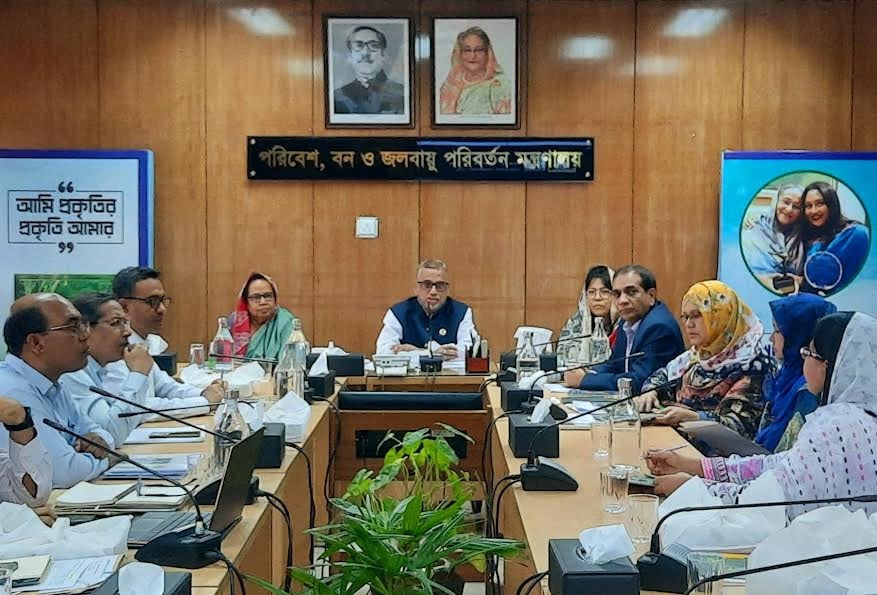 DHAKA, April 30, 2023 (BSS) - Environment, Forest and Climate Change Minister Md Shahab Uddin today said the government is taking various measures to protect human lives and their properties from wild elephant attacks.
Giving instructions to the forest officials, he said installation of solar fencing, implementation of awareness programmes and other necessary measures should be taken to ensure smooth movement of elephants.
People's lives must be saved at any cost and people should be compensated as soon as possible in case of crop and other damage in elephant attacks.
The environment minister came up with the instructions while speaking at the annual development programme progress review meeting held at his ministry here.
He also instructed the officials of the Department of Environment to take more effective measures to create public awareness to stop noise pollution in the country.
Wetlands should be preserved at any cost to prevent global warming, Shahab Uddin said, adding re-excavation of haor, baor, river, beel should be continued at a greater pace.
He gave instructions to implement the ongoing development activities maintaining standard.
Deputy Minister for Environment, Forest and Climate Change Habibun Nahar, Environment Secretary Dr Farhina Ahmed, Additional Secretary (Environment and Development) Sanjay Kumar Bhowmik, Director General of the Department of Environment (DoE) Dr Abdul Hamid and Chief Conservator of Forests Md Amir Hosain Chowdhury, among others, were present at the meeting.