Ashrayan gets recognition as creative work of Sheikh Hasina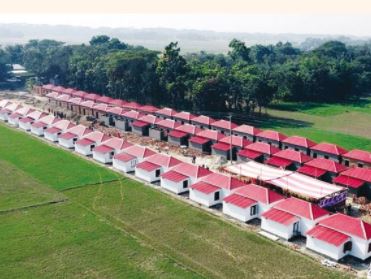 DHAKA, April 13, 2023 (BSS) - Ashryan project, one of the special initiatives of Prime Minister Sheikh Hasina, has been recognised as a creative work and Prime Minister Sheikh Hasina has been given a certificate as the initiator of the project.
Bangladesh Copyrights Office issued a certificate in this regard on April 10, which was handed over to the Deputy Project Director of Ashrayan on Wednesday, an official of Registrar of Bangladesh Copyrights Office said today.
Ashryan project, a special poverty alleviation project, is designed, initiated and implemented by Prime Minister Sheikh Hasina since 1997.
The prime aim of the Ashrayan project is to eradicate poverty and improve livelihood of marginal people apart from ensuring their economic and social security.
Over 5, 54,597 families have been rehabilitated from 1997 to March, 2023 through the Ashrayan project.