URGENT ¥¥¥ Death toll in US tornadoes, storms rises to 18: officials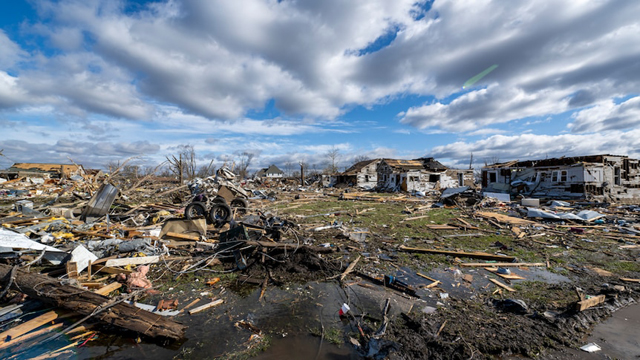 WASHINGTON, April 2, 2023 (bss/AFP) - The death toll from a major storm system that has produced tornadoes and devastating winds across several southern and central US states has risen to 18, officials said Saturday.
A spokesperson for the emergency management agency in Tennessee, one of the states hardest hit by a series of storms which have struck since Friday, confirmed seven weather-related fatalities to AFP.
Officials across states including Arkansas, Mississippi, Indiana and Alabama had earlier counted a total of 11 fatalities.