BFUJ, DUJ express concern over irresponsible journalism of Prothom Alo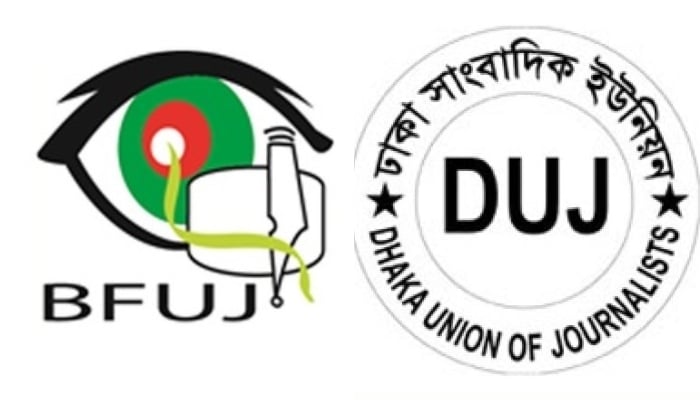 DHAKA, April 1, 2023 (BSS) - Bangladesh Federal Union of Journalists (BFUJ) and Dhaka Union of Journalists (DUJ) today expressed concern over irresponsible and unprofessional journalism of the daily Prothom Alo.

In a joint statement, expressing their concern, BFUJ President Omar Faruque, BFUJ Secretary General Dip Azad, DUJ President Sohel Haider Chowdhury, General Secretary Akhter Hossain said in recent times, journalists are being arrested misusing the Digital Security Act.

According to the statement, the Prothom Alo authorities have set up an example of unprofessional journalism as the newspaper run a report using a photo card which contains picture of child with comments of other person on the Independence Day on March 26.
Although the Prothom Alo withdrew the reports but it has created confusion among the people, it added. It is understood that the daily newspaper produced the reports intentionally using a picture of child and comments of other people, read the statement.
It is completely unacceptable in terms of professional journalism that the Prothom Alo used the child as element of the reports giving him money.

Leaders of BFUJ and DUJ urged the government to take necessary measures for stopping misuse of the Digital Security Act. The statement said the government should amend some provisions of the Digital Security Act in accordance with the recommendations of the unions of journalists.
Expressing deep concern over the reports of the Prothom Alo, the BFUJ and the DUJ said diplomats of 12 countries issued a joint statement taking advantages of the situation created by publishing the reports, which is unacceptable.

They said this kind of interference of foreign diplomats over the issue is tantamount to interference of country's Independence and sovereignty.