BNP waging unnecessary movements to raise public sufferings: Kamrul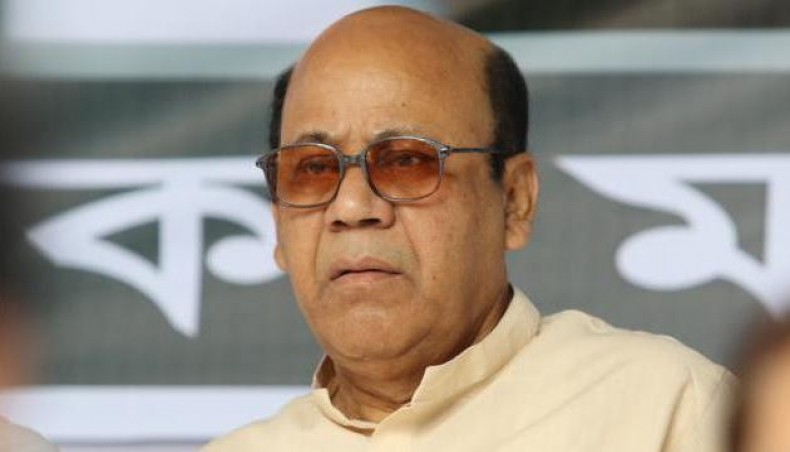 DHAKA, April 1, 2023 (BSS) - Presidium Member of Awami League (AL) and former food minister Advocate Kamrul Islam, MP, today said Bangladesh Nationalist Party (BNP) has been waging unnecessary agitations to raise public sufferings during the holy month of 'Ramadan'.
"Awami League has been trying to alleviate common people's sufferings by looking after their needs and necessities, while BNP waging movements for no reason causing huge public sufferings," said Kamrul.

He was addressing a food distribution ceremony organised by Awami Jubo League at Kamrangirchar 31 bed hospital ground on the occasion of the holy month of Ramadan.
Kamrul said on behalf of Prime Minister Sheikh Hasina Jubo League is distributing foods among the needy people and Muslim devotees who are fasting in a bid to alleviate people's sufferings.
"BNP is an internationally recognized terrorist group. The defeated power of '71, Jamaat-BNP is rising again, making multifaceted conspiracies against the country", he said, adding, "Jubo League has to give proper reply to each of their conspiracy."
Awami Jubo League Chairman Sheikh Fazle Shams Parash presided over the event while AL Relief and Social Welfare Secretary Aminul Islam Amin, Juga League General Secretary Mainul Hossain Khan Nikhil, Dhaka Metropolitan south Jubo League Acting President Main Uddin Rana, Acting General Secretary HM Rezaul Karim Reza, Jubo League Publicity Secretary Jaydev Nandi and Relief and Social Welfare Secretary Md. Saddam Hossain addressed on the occasion, among others.
Aminul Islam said that the economy of Bangladesh is advancing smoothly at the moment when the world's economy facing severe crisis due to the Corona epidemic and the Ukraine-Russia war. "But in Bangladesh, no bank is closed, no insurance is closed, and no one remains hungry because there is a Sheikh Hasina for us", he added.
Sheikh Fazle Shams Parash said, "Efforts are underway to implement a planned blueprint to prove that the government has failed. Attempts are being made to create such a situation so that the common people lose their faith in the government."