Israeli police say 'neutralized' suspect in gun grab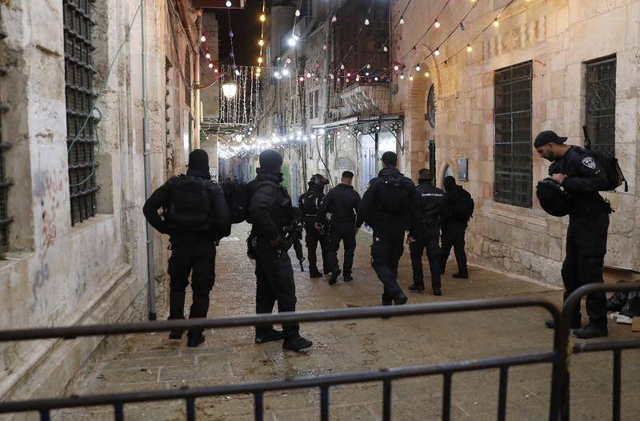 JERUSALEM, April 1, 2023 (BSS/AFP) - Israeli police said Saturday they had "neutralized" a suspect who had allegedly stolen a gun from an officer in the Old City of Jerusalem.
A police statement said the incident took place near the Chain Gate, an access point to the mosque compound in East Jerusalem, a Palestinian sector of the Holy City, annexed by Israel.
"The suspect was neutralized on the spot and there were no casualties to our forces," said the police statement, without giving further details.
Passersby reported hearing gunfire, and an AFP photographer saw scores of Israeli police deployed in the Old City at around 1:00 am local time (2200 GMT Friday).
The incident took place hours after thousands of Palestinians packed Jerusalem's Al-Aqsa mosque compound for the second Friday of Ramadan, for peaceful prayers.
Israeli police said more than 100,000 faithful had gathered to pray at Islam's third holiest site, built on what Jews call the Temple Mount, Judaism's holiest site.
More than 2,000 police officers were deployed throughout the city.
The Israeli-Palestinian conflict had seen an upsurge of violence since the beginning of the year, raising fears of a flare-up during Ramadan.
But the past 10 days since the start of the holy fasting month have seen a relative lull in violence.