Country's development changes people's fate: Hasan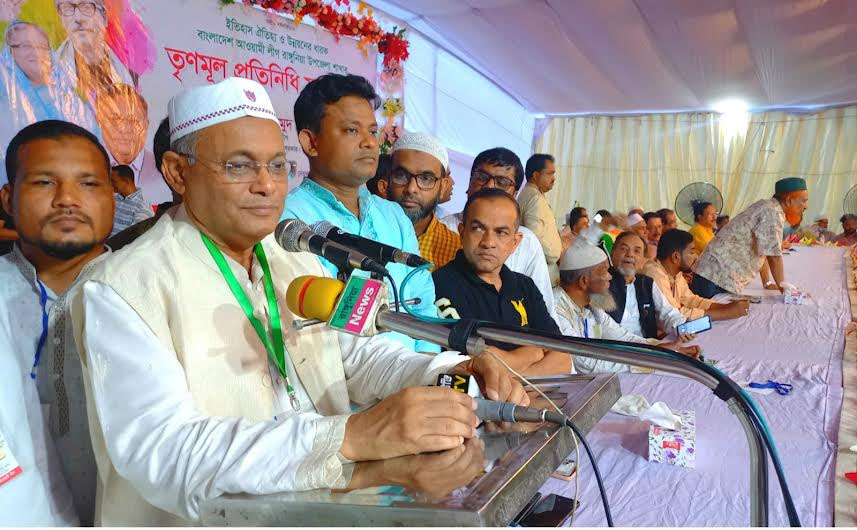 CHATTOGRAM, March 31, 2023 (BSS) - Information and Broadcasting Minister and Awami League (AL) Joint General Secretary Dr Hasan Mahmud today said that the fate of the people has been changed following massive development of the country.
"The country has been progressed a lot along with the fate of people. The village has now become a city. Earlier people used to protest for 'Dal' and 'Vat', but now they demand of reducing the price of fish and meat as living standard of the countrymen has been improved to a great extent," he said.
The minister was addressing at the grass-root' representative meeting of four unions of Rangunia Upazila organized by Upazila unit of AL at Shilok M Shah Alam Chowdhury Degree College maidan here as chief guest.

Mentioning grass-root leaders are the lifeline of AL, he said the AL leaders have been uniting the party men in every village, para and Mohollah.
"So everyone should work in harmony without self-criticism. The development of the government should be highlighted before the mass people," he added.
Hasan further said that the development that has taken place in every village-Mohollah of the country should be informed to everyone in the country.

"Those who starts jumping when the country's election comes, secretly go to the city, village-Mohollah of the country and shout slogans in the name of Khaleda Zia, they should keep in mind that through the roads or bridges they cross are also made by Awami League," he added.
The opportunists who appear before the election could not found in any calamities of the country including the Corona pandemic," he said and urged people of the country to boycott them.
The Information Minister called upon the leaders and workers of AL and its associate bodies to strengthen organizational unity in future to ensure the victory of the boat.
The minister said that the unprecedented development works done by the government across the country, including Rangunia, due to earnest efforts of Father of the Nation Bangabandhu Sheikh Mujibur Rahman's daughter Sheikh Hasina and the Awami League.

"Grass-root leaders are also demanding these developments to the government. If anyone commits any misdeed by selling the name of our party, they will not be exempted," he warned.
Upazila Awami League Vice-President Abu Jafar presided over the function while Awami League leaders Swajan Kumar Talukder, Abul Kashem Chishti, Nazrul Islam Talukder, Muhammad Ali Shah, Engineer Shamsul Alam Talukder, Aktar Hossain Khan, Jahangir Alam Badsha, Nizam Uddin Badsha, MA Mannan Chowdhury, Shamsuddoha Sikder Arju, Sheikh Farid Uddin Chowdhury, Abdur Rauf Master and Ahsan Habib, among others, spoke on the occasion.

The function was moderated by Emrul Karim Rashed and Mahmudul Hasan Badsha.