Bangladesh, EU pledge to continue trade cooperation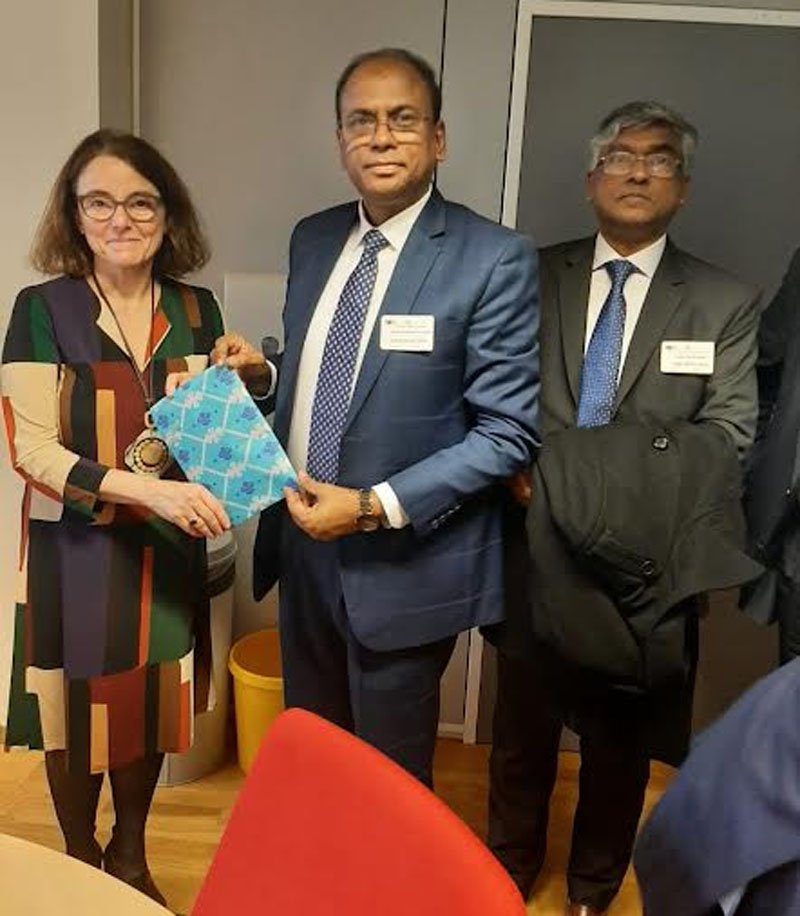 DHAKA, March 31, 2023 (BSS) - Mohamnad Tofazzel Hosssin Miah, principal secretary to the Prime Minister of Bangladesh, yesterday (Thursday) held meetings with Directorate General for Trade and Directorate General for Employment, Social Affairs and Inclusion of the European Commission.
The meetings were held on his second day of substantive engagements with the European Union institutions in Brussels, according to a message received here today.
During the meeting, issues related to trade and labour were discussed wherein Bangladesh side apprised the EU of developments in these areas and the latter reiterated their interest to continue and strengthen the cooperation with Bangladesh.
DG Employment Joost Korte highlighted the mutually beneficial relationship being enjoyed by both sides and stressed that Bangladesh is becoming an increasingly important partner for the EU.
Noting the status of implementation of the National Action Plan on the Labour Sector of Bangladesh, he conveyed the importance of staying on course on the commitments made by Bangladesh.
Matters related to factory safety were discussed. Bangladesh side underscored the extensive improvements made in workplace safety, sustainable production techniques in the green factories, factory inspection, use of technology and upgraded machinery.
During the meeting with the DG Trade, the EU's ongoing negotiations on the draft GSP legislation and Bangladesh's transition from EBA status to GSP+ was touched upon. EU side, led by Maria Martin-Prat, Deputy Director General for Trade, encouraged Bangladesh to continue the various reforms being undertaken and stressed the importance of aligning with international labour standards.
With the ongoing external shocks on the global economy, food and energy crisis and volatility in international financial markets, the Bangladesh side requested the EU for an extension of International Support Measures (ISM) for another six years after graduation and the latter's strong support in the WTO negotiations for the submission of the LDC Group for an extension of International Support Measures (ISM) for the same period after graduation.
Bangladesh also requested that the country's trade interests, particularly in the RMG sector be protected in the new GSP regulation under consideration of the EU. The need for fair pricing and responsible business conduct by the companies and brands was stressed upon in addition to requesting consideration of a mechanism under Corporate Sustainability Due Diligence to make relevant companies accountable in these areas.
Later in the afternoon, the Principal Secretary met Michael Hager, Head of Cabinet of the Executive Vice-President of the European Commission, and EU Trade Commissioner Valdis Dombrovskis.
During the meetings, the Principal Secretary was accompanied by Tapan Kanti Ghosh, Senior Secretary, Ministry of Commerce; Bangladesh Ambassador to Belgium and the EU Mahbub Hassan Saleh; BGMEA President Faruque Hassan; Nihad Kabir, President of BUILD; Farooq Ahmed, Secretary General of Bangladesh Employers' Federation; and officials of the Bangladesh Embassy in Brussels.