Not bombs, people want to see development: Dipu Moni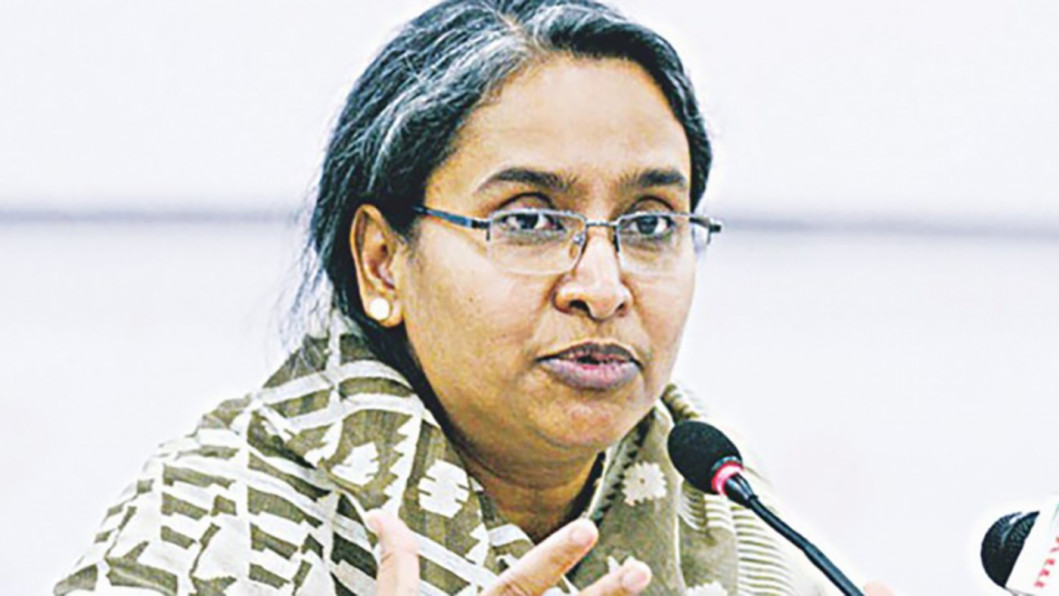 CHANDPUR: Mar 31, 2023 (BSS) - Education Minister Dr Dipu Moni today said people want to see progress of the country instead of bombs and anarchism.
"Bangabandhu's daughter Prime Minister Sheikh Hasina has been in power for 14 consecutive years and she has uplifted the country to a new height. We have to continue development works," she said.
Dipu Moni said this while addressing a function to distribute stipends among 222 students of minority ethnic groups at Chandpur Sadar Upazila here.
She said people do not want to go back and see 500 bombs in 500 places on the same day, adding, "Sheikh Hasina inaugurated 100 bridges and 100 roads on the same day. We want to see that development."
"We need the continuation of the current government led by Bangabandhu's daughter to take the country forward. Given the condition we are in today, we will be in a better condition in the future," the minister said.
There were 321 families of a small ethnic group in Chandpur Sadar Upazila and total 1365 people are living in the upazila.

"Our constitution has given equal rights. You (ethnic group people) deserve equal rights like other citizens of the country. Not only minority groups, but also marginalized people, are being given opportunities to bring them to the mainstream," she said.
Dipu Moni said Bangabandhu's daughter's government is actively working for them according to the guidelines of the constitution.

Chandpur Sadar Upazila Nirbahi Officer (UNO) Sanjida Shahnaz presided over the event, while Sadar Upazila Parishad Chairman Nurul Islam Nazim Dewan and Additional Superintendent of Police (Sadar Circle) Yasir Arafat were present.
Chandpur District Awami League Organizing Secretary Advocate Mojibur Rahman Bhuiyan, Sadar Upazila Parishad Vice Chairman Md Ayub Ali Bepari, Women Vice Chairman Abida Sultana, Chandpur Press Club President AHM Ahsan Ullah, Sadar Upazila Awami League General Secretary Ali Ershad Miyaji, Social Organization of Ethnic Groups Balia Tripura Samaj Undan Sansthan President Karnaraj Tripura and General Secretary Khokon Tripura along with the students were present on the occasion.