Govt's job is to take action if independence is hit: Hanif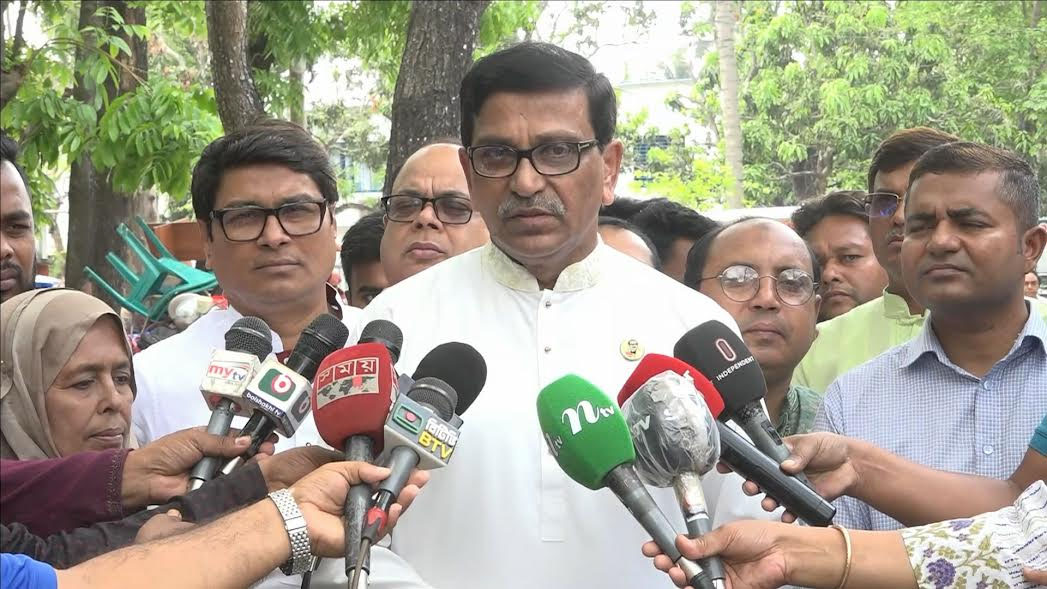 KUSHTIA, March 31, 2023 (BSS) - Awami League (AL) Joint General Secretary Mahbubul Alam Hanif today said if anyone hits the country's independence, it will be the government's responsibility to take proper measures to this end.

"...a quote of someone was printed in a newspaper disrespecting the Independence Day although he did not make the statement. The quote was taken by giving him money, which was a criminal offense and was a conspiracy against the state and the government," he told a function at Kushtia Sadar Upazila auditorium here.
The function was arranged to distribute tablet computers as gifts of Prime Minister Sheikh Hasina.
Hanif said it is the responsibility of the government to take legal action against those involved in such incidents. "If anyone gets hurt after taking legal action, then they are also the part of this conspiracy," he added.
The AL joint general secretary said journalists have been enjoying optimum facilities during the tenure of the incumbent government.
"Mass media has flourished significantly. None has any problem with the fact that the journalists are regularly writing and criticising the government as per their will, but it is the responsibility of the government to take action once attack comes on the country's independence. And the people expect that too," he said.
Kushtia Sadar Upazila Parishad Chairman Ataur Rahman Ata, Upazila Nirbahi Officer Sadhan Kumar Biswas, Upazila Statistics Officer Sukhen Kumar Pal, Zila Awami League Joint General Secretary Advocate Sheikh Hasan Mehdi and Sadar Upazila AL General Secretary Rezaul Haque were, among others, present.