3 day labourers electrocuted in Gazipur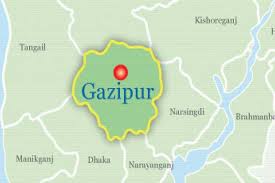 GAZIPUR, March 30, 2023 (BSS) - Three day labourers died after being electrocuted while working on a high-rise building in Sreepur municipality area of the district this morning.
The deceased were identified as Piash, 20, Pabel, 23, and Monowar, 25. Piash and Pabel were the residents in Noakhali district while Monoar came from Jamalpur.
Station Officer at Sreepur Fire Services Iftekher Hossain Raihan Chowdhury said the incident of electrocution occurred at around 8 am at Armada Spinning Mills Limited. On information, fire fighters rushed to the spot and recovered three bodies.
Senior Assistant Superiendent of Police, Kalikoir zone Azmir Hossain said police visited the spot.
Bodies were sent to Shaheed Tajuddin Ahmad Medical College Hospital for autopsy.