66 meritorious students get tabs as PM's gift in Rajshahi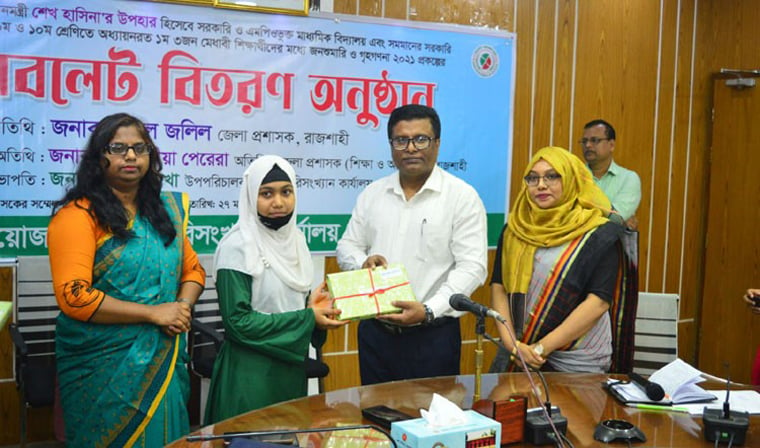 RAJSHAHI, March 28, 2023 (BSS)- A total of 66 students of class nine and ten from nine secondary schools and madrasas in the city were given tabs as recognition for their respective brilliant result.

The tabs were given as gifts of Prime Minister Sheikh Hasina on behalf of the People Census and Household Census Project- 2021 at the office conference hall of Deputy Commissioner (DC) here Monday.
DC Abdul Jalil accompanied by Additional DC Joya Maria Perera and Deputy Director of District Statistics Office Kajal Rekha distributed the tabs making the recipient students happy and inspired.
Speaking on the occasion, DC Abdul Jalil said the tabs are gifts of Prime Minister Sheikh Hasina to the students. The students attained the modern devices as they obtained brilliant results in classes. Teachers and guardians will monitor the students, he added.
He also expected that the tabs would help the students to acquire knowledge properly.