Bangladeshi missions abroad celebrate Independence Day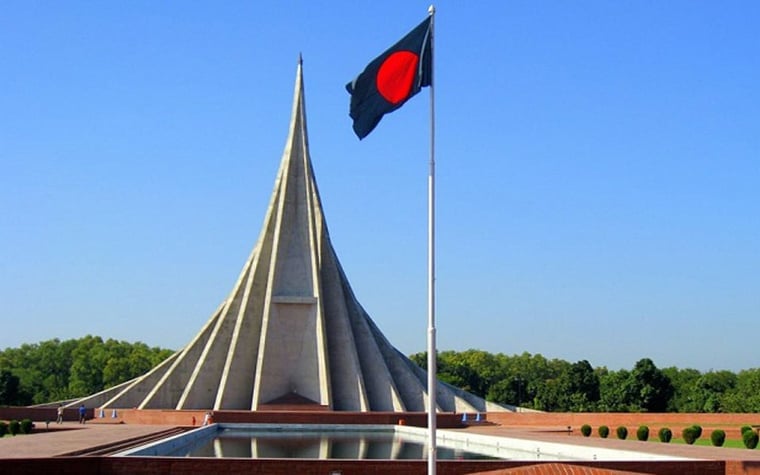 DHAKA, March 27, 2022 (BSS) - The Independence and National Day was celebrated at Bangladesh missions abroad in a befitting manner through holding various programmes.
The programmes included hoisting of the national flag, paying homage to Bangabandhu Sheikh Mujibur Rahman by placing wreaths at his portrait, observing a minute of silence, and holding special prayers seeking divine blessings for eternal peace of the departed souls of the 1971 martyrs and for continued development, peace and progress of the country, according to messages received here today.
Messages from Bangladesh's president, prime minister, foreign minister and state minister for foreign affairs were read out in observance of the day, said in the messages.
As part of the celebration, Bangladesh Deputy High Commission in Kolkata, Embassy of Bangladesh in Cairo, Egypt , Embassy of Bangladesh in Riyadh, Saudi Arabia, Bangladesh Embassy in Hanoi, Vietnam and Embassy of Bangladesh in Athens, Greece organised various programmes.
Bangladesh Embassy in Cairo celebrated the Independence and National Day with due dignity in several phases in two days.
On March 26, the programmes included hoisting of national flag and holding discussion.
Bangladesh Ambassador to Egypt Monirul Islam started the programme of the day by hoisting the national flag at the embassy premises at 9:30 am in the presence of all the officers and employees working in the embassy.
At the beginning of the discussion, recitation from the Holy Quran and the messages of the President, the Prime Minister, the Minister of Foreign Affairs and the State Minister for Foreign Affairs were read out.
Later, doa-mahfils were also held on Independence Day there.
Meanwhile, The Great Independence and National Day was celebrated with due dignity by the Bangladesh Deputy High Commission in Kolkata.
In the morning, Bangladesh Deputy High Commissioner in Kolkata Andalib Elias hoisted the national flag on the Deputy High Commission premises.
Later, he along with officials and staff laid wreaths at the bust sculpture of Father of the Nation Bangabandhu Sheikh Mujibur Rahman at the "Mujib Chiranjeeb" stage.
Besides, a documentary was screened at the Bangladesh Gallery on the occasion of the day. The event concluded with a special prayer.