UN reiterates support to Bangladesh on Independence Day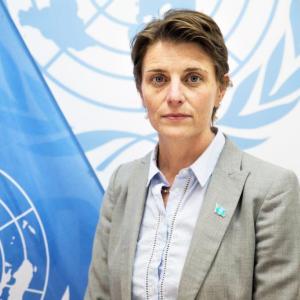 DHAKA, March 26, 2023 (BSS) - The United Nations today reiterated its support to Bangladesh's commitments to economic and sustainable development on the occasion of the country's 52nd Independence Day.

"On behalf of the United Nations, I warmly congratulate the people of Bangladesh on the 52nd anniversary of independence," UN Resident Coordinator in Bangladesh Gwyn Lewis said in a press statement on the occasion of the country's Independence Day.

She said Bangladesh has many accomplishments: extraordinary economic development, a very significant cultural legacy, leadership on a global stage for climate vulnerable countries and enormous generosity in welcoming and hosting nearly a million Rohingyas.

Over the last 52 years, she said, Bangladesh has made impressive and remarkable achievements: evolving from a war-torn country to one of the leading economic powers in South Asia standing at the threshold of upcoming graduation from Least Developed Countries (LDCs) in 2026, and planned achievement of the Sustainable Development Goals (SDG) by 2030.

"The UN fully supports Bangladesh's commitments to economic and sustainable development and appreciates the strong and long-lasting relationship with Bangladesh and our shared value," she added.

The constitution of the country, that was adopted even before Bangladesh had formally become a member of the United Nations in 1974, guarantees fundamental human rights: the right to freedom of speech, religion, the right to freedom of movement and assembly, the right to speak one's own language and other rights that are in line with the UN charter, said the statement.

"The hospitality of Bangladesh's diverse people is just one of the many facets of a country that my colleagues and I have been fortunate to experience every day," said the resident coordinator.