BNP acts like Pakistan on Genocide Day: Quader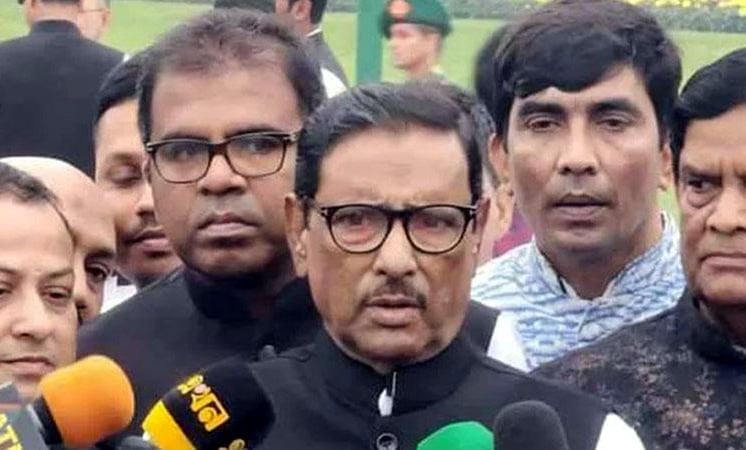 DHAKA, March 26, 2023 (BSS) - Amid huge speculation on anti-liberation
campaign influenced by different quarters since 52 years after the
independence, Awami League General Secretary Obaidul Quader today alleged that BNP is speaking in line with Pakistan regarding the genocide day on March 25.
BNP is inspired with the ideology of Pakistan on the Genocide Day which was launched in the name of 'Operation Search Light' in Dhaka to crush the Bengali Nationalist Movement on the night of March 25 in 1971," said the ruling party leader.
Quader, also Road Transport and Bridges Minister, told the Journalist after paying respect to the martyred heroes by placing floral wreaths at Savar National Mausoleum here in the morning marking the Independence Day.
Quader said: "Whatever Pakistan say BNP is also repeat that... As they [BNP] are motivated by the ideology of Pakistan. "BNP is belonging Pakistani spirit in their mind and it is natural what BNP will say," he told newsmen.
Reiterating to resist the evil forces of independence, the ruling party
leader said that the foes of the liberation war are usually challenging the independence by taking refuge in various quarters like communalism and militancy. So, the evil forces must be defeated, he added.
The country is now on the way to become a prosperous country under the
leadership of Prime Minister Sheikh Hasina, he said, adding: "To build a
Smart Bangladesh is one of the main pledges now."