It's int'l community's obligation to show respect to Bangladesh genocide: Alam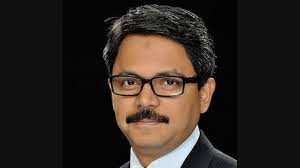 DHAKA, March 25, 2023 (BSS) - State Minister for Foreign Affairs Md Shahriar Alam today said international community and other countries in the world are obliged to recognise Pakistan atrocities in Bangladesh in 1971 genocide as per their commitment to human rights.

"It is the moral obligation on the states and international community to show due respects to the victims of Bangladesh genocide and thus demonstrate their commitment towards the promotion and protection of human rights," he said while speaking at a programme marking the Bangladesh Genocide Day at the Liberation War Museum here.

Alam also called upon genocide scholars, researchers, civil society organisations, human rights activists, print and electronic media to present before the global community the facts and figure of Bangladesh genocide.

The state minister said Sheikh Hasina's government is firmly committed to continue its efforts towards recognition by global community of the historical facts of Bangladesh genocide and the importance of preventing such acts of genocide from occurring in future anywhere in the world.

"The Ministry of Foreign Affairs and the Bangladesh Missions abroad have been actively working to internationalize the issue of the genocide committed during the Bangladesh Liberation War," he said.

Alam said the ministry has been engaging with foreign governments and international organizations, organizing events and conferences, encouraging research and scholarly writings on Bangladesh genocide and working towards seeking justice for the victims and their families.

As a result, he said the Lemkin Institute for Genocide Prevention recognized the Bangladesh genocide 1971 on December 31, 2022.

"We also welcome recent bipartisan move in the US Congress for recognition of genocide committed by the Pakistani army in Bangladesh," Alam said.

The state minister said Dhaka would continue to welcome any such initiatives by friendly countries while highlighting correct perspective of the Bangladesh Genocide.
He said Media can also play a key role in mobilizing public opinion and shaping international responses to the genocide.
"The reporting of the international media has provided us a strong record of genocide, which has been important and will remain useful to hold the perpetrators accountable and get the recognition of Bangladesh genocide by the wider global community," he observed.

Noting that the 'Genocide Day' on 25th March is now being observed in all Bangladesh diplomatic missions abroad, he said this has become a formal occasion to pay tribute to the victims and their family members and create awareness about the Bangladesh genocide among the wider international community.

Liberation War Affairs Minister AKM Mozammel Haque spoke as the chief guest while President of Asia Justice and Rights Barrister Patrick Burgess presented the keynote speech.
Foreign Secretary Masud Bin Momen, among others, spoke at the discussion.