AL takes programmes to celebrate Independence and National Day tomorrow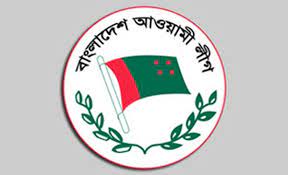 DHAKA, March 25, 2023 (BSS) - The ruling Awami League (AL) has taken elaborate programmes to celebrate the Independence and National Day tomorrow.
As part of the programme, the national and party flags will be hoisted at Bangabandhu Bhaban along with central and party offices across the country tomorrow morning immediately after sunrise, said a press release.
Rich tributes will be paid at the National Mausoleum in Savar on behalf of AL at 5.54am.
AL leaders and workers will pay homage to Father of the Nation Bangabandhu Sheikh Mujibur Rahman by placing wreaths at his portrait in front of Bangabandhu Memorial Museum at Dhanmondi road number-32 at 6.45am maintaining health guidelines.
Doa mahfil (special prayers) will be arranged at the mosques across the country including Baitul Mukarram National Mosque after Zohr prayer.
Christian community members will arrange special prayers at Tejgaon Church at 8am and Mirpur Baptist Church (3/7-a Senpara Parbata, Mirpur-10) at one minute past zero hours, Buddhist community members will hold prayers at International Buddhist Monastery at Merul Badda at 10am and Hindu community members will arrange prayers at Dhakeshwari National Temple at 11am.

A delegation of the party will place wreaths at the mausoleum of Bangabandhu at Tungipara in Gopalganj at 11am while doa and milad mahfil will be arranged there.

The delegation members are - Presidium Member Lt. Colonel (retd) Muhammad Faruque Khan, Central Working Committee Member Abul Hasnat Abdullah, Presidium Member Shajahan Khan, Organizing Secretary SM Kamal Hossain and Deputy Office Secretary Sayem Khan.

Awami League will hold a discussion at Bangabandhu International Conference Centre (BICC) at 11am on March 27.
AL President and Prime Minister Sheikh Hasina will chair and take part in the discussion.
AL General Secretary and Road Transport and Bridges Minister Obaidul Quader have urged people of all strata including the leaders, activists, supporters and well wishers of AL and its associate bodies to observe the day in a befitting manner by maintaining health guidelines.