US chocolate factory explosion kills 2, leaves 9 missing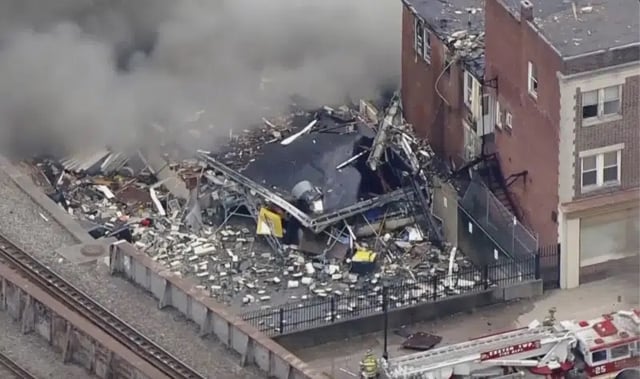 WASHINGTON, March 25, 2023 (BSS/AFP) - An explosion at a chocolate factory in the US state of Pennsylvania has killed two people and left nine others missing, according to local media.
The explosion at the RM Palmer Company plant in the West Reading borough of Pennsylvania occurred before 5 pm local time (2100 GMT) on Friday, local TV network WFMZ reported.
Besides the dead and missing, six people were transported to medical facilities, Pennsylvania's Emergency Management Agency told WFMZ.
"(The factory) is pretty leveled, unfortunately. There's not much they can salvage from the building," said West Reading Mayor Samantha Kaag in a televised press conference.
"In the front, with the church and the apartments, the explosion was so big it moved that building four feet forward," she added.
TV footage showed a fire blazing in the debris after the explosion, with firefighters trying to extinguish it.
The cause of the blast was still under investigation, authorities said.
According to its website, RM Palmer has been producing seasonal chocolate novelties -- like Easter bunnies and heart-shaped Valentine's Day sweets -- since 1948.