Nirmul Committee condemns US state department's report on Bangladesh HR situation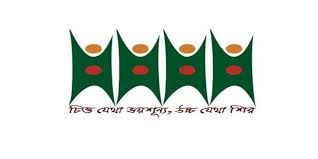 DHAKA, March 23, 2023 (BSS) - 'Ektarer Ghatak Dalal Nirmul Committee', a pressure group works to materialize trial of Bangladesh's Liberation War criminals, today strongly protested and condemned the recent report of the US State Department on human rights situation of Bangladesh .
In a statement, signed by some 81 dignitaries of the committee, today said, "The recent annual report of the US State Department on human rights situation of Bangladesh surprised and angered us."
About Jamaat-e-Islami, a group of mass murderers and war criminals of 1971, the report said, "The leaders and members of the largest Muslim political party in Bangladesh are unable to enjoy their constitutional freedom of speech and assembly due to harassment of law enforcement agencies. Their candidates cannot participate in polls with the party's banner etc."
Terming the HR report of the US as highly derogatory, the dignitaries said this report about Jamaat is not only untrue, rather it will instigate fundamentalism and terrorism carried out by Jamaat clique in the subcontinent, including Bangladesh.
They said Jamaat is an anti-democratic fascist party that does not respect the constitution of Bangladesh. Due to this, the High Court of Bangladesh canceled the party's registration in 2013, putting an embargo on the Jamaat leaders to participate in polls.
The government, they said in the statement, never canceled registration of Jamaat.
Besides, various judgments of the International Criminal Tribunal commented that Jamaat-e-Islami was responsible for the genocide of 1971 as it does not believe in man-made constitution, they said.
The signatories in the statement included: Justice Shamsul Huda, Justice Shamsuddin Chowdhury Manik, Barrister Shafiq Ahmed, Professor Anupam Sen, Dramatist Ramendu Majumder, Social Worker Maleka Khan, Artist Hashem Khan, Artist Rafiqun Nabi, Professor Panna Kaiser, Professor Mahfuza Khanam, Political Leader Ushatan Talukder, Writer Selina Hossain, Filmmaker Nasir Uddin Yusuf, Captain (retd) Alamgir Sattar, Bir Pratik, Captain (retd) Sahabuddin Ahmed, Bir Uttam, and Major General Mohammad Abdur Rashid (retd).