Train hits bus at Malibagh level crossing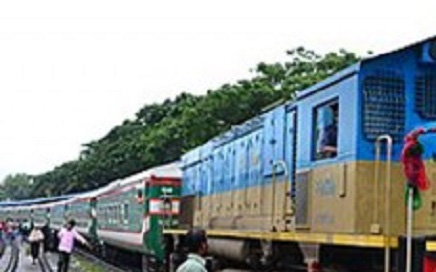 DHAKA, March 22, 2023 (BSS) – Panchagarh-bound Drutajan Express train hit a Sohag Paribahan bus at Malibagh level crossing in the capital tonight.
Fire Service and Civil Defense Headquarters duty officer Rafi Al Faruque said there were no passengers in the bus during the collision and no casualty has been reported.
The incident, he said, took place around 9.02 pm. The Sohag Paribahan bus came from Benapole and after dropping all passengers and it was going through the level crossing, he said.
Seeing the running training, bus driver and his associates got down quickly from the bus, the duty officer said, adding that in the collision, different parts of the bus were damaged.
Kamalapur Railway Station manager Masud Sarwar said rail communications between Dhaka and all parts of the country remained suspended till 11.45 pm due to the collision.
Meantime, the line has been cleared and rail communication between the capital city and other parts of the country resumed , sources said.