Finland envoy calls on Mustafa Jabbar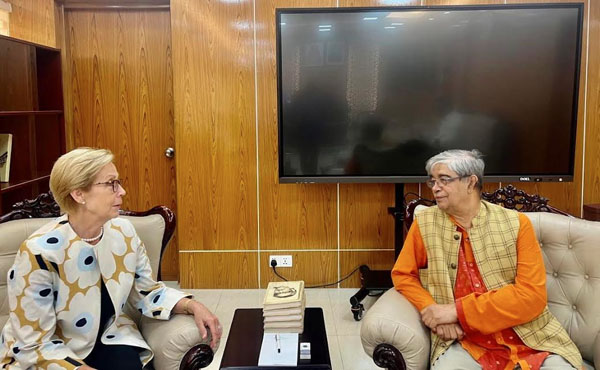 DHAKA, March 22, 2022 (BSS)-Finland has expressed its interest to provide technical cooperation on digital connectivity, 5G and digital security to Bangladesh.
Finland's Ambassador to Bangladesh Ritva Koukku Ronde expressed his interest during a courtesy call on Posts and Telecommunications Minister Mustafa Jabbar at his office at the Bangladesh Secretariat here today.
During the meeting, both the sides discussed bilateral cooperation including digital connectivity, 5G and digital security issues, said a press release.
Mentioning the existing friendly relations between Bangladesh and Finland, Yantri said, Finland is a tested friend of Bangladesh.
He informed the Ambassador of Finland about the stable socio-economic development of Bangladesh during last14 years in continuation of the success of Digital Bangladesh program under the visionary leadership of Prime Minister Sheikh Hasina.
He detailed the implementation of the Digital Bangladesh program adopted in 2008 and said that digital connectivity is the main basis of the Digital Bangladesh programme.