World Meteorological Day tomorrow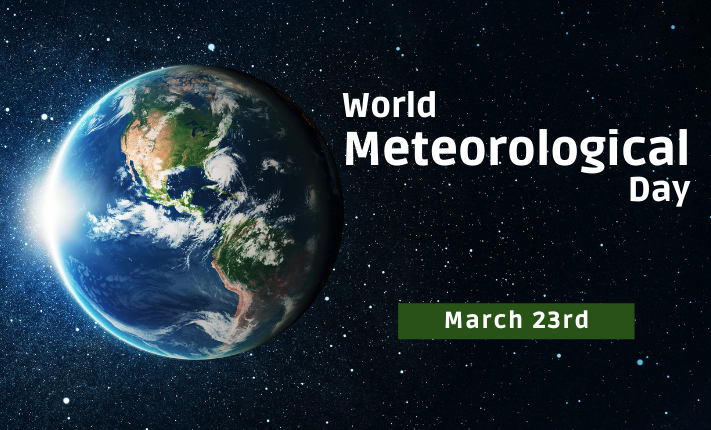 DHAKA, March 22, 2023 (BSS) - 'The World Meteorological Day 2023' will be observed here tomorrow, like in other countries of the world, to commemorate the emergence of the World Meteorological Organization (WMO) as a specialized agency of the United Nations.

The theme of this year's day is 'The Future of Weather, Climate, and Water across Generations.

President Md Abdul Hamid and Prime Minister Sheikh Hasina issued separate messages wishing all programmes taken on the day a success.

Both the President the Prime Minister termed the theme of the day as timely and significant.

In his message, President Md Abdul Hamid said that losses caused by natural disasters have been brought down to a large extent through giving accurate forecasts in advance to people in the country.

He said that although Bangladesh's location is in a moderately temperate zone, its weather and climate are becoming more extreme day by day. As a result, the country's agriculture, public health, fisheries as well as the overall ecosystem are facing an adverse situation, he said, adding that like other countries, Bangladesh is also carrying out research and using modern technologies to face the challenges of weather and climate change.

Bangladesh Meteorological Department (BMD) has been implementing various programmes aiming to keep the losses caused by disasters at the lowest level as it has been using statistical model, most modern radars and satellite technology for observing and analyzing data of weather.

"I hope that it would be possible to reach weather and climate related services to doorsteps of the people through using most modern scientific technology," the president added.

In her message, Prime Minister Sheikh Hasina said she is happy to know that Bangladesh is going to observe the World Meteorological Day along with 193 member-states of World Meteorological Organization tomorrow.

She said the Awami League government has been working relentlessly on disaster risk reduction, climate change and mitigating its challenges to achieve Sustainable Development Goals (SDGs).

"In the last 14 years, it has been possible to reduce the damages and losses of lives and properties to a greater extent by providing early warning and taking early actions on widespread impact of climate changes and other extreme events like cyclones, thunderstorms, storm surges, heavy rainfall and drought," she said.

Immediately after the country's independence, greatest Bengali of all times, Father of the Nation Bangabandhu Sheikh Mujibur Rahman installed two radars in Cox's Bazar and Khepupara of Patuakhali for providing people early weather warning, she said, adding that Bangabandhu built 172 earth-killas, known as 'Mujib-Killas,' for giving people of the coastal belts shelter during cyclones.

At present, Bangladesh is a role model in natural disaster management activities in the world, she said, adding that the government is implementing 'Bangladesh Weather and Climate Services Regional Project (Component-A)' to realize the 'Vision-2041' by providing well developed science-based weather and climate forecast.
The quality of meteorological services will increase manifold when this project will be implemented, she added.

She hoped that through the observation of the day, awareness will be created among the country's people about weather, climate and they will be more conscious for disaster risk reduction.