US renews opposition to Assad normalization after UAE trip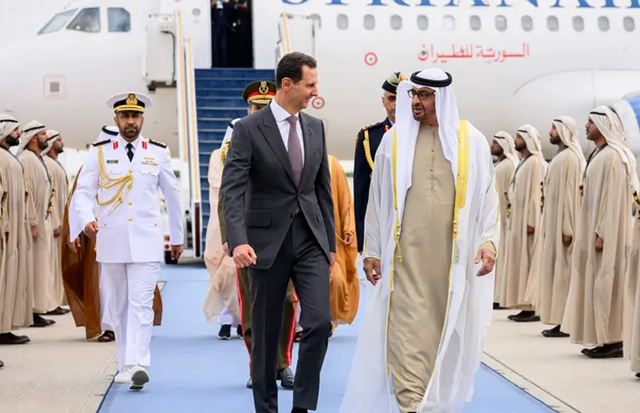 WASHINGTON, March 22, 2023 (BSS/AFP) - The United States on Tuesday stood firm against nations normalizing relations with Syrian President Bashar al-Assad after he paid his second visit in as many years to the United Arab Emirates, a close US partner.
"We will not normalize with the Assad regime nor will we encourage others absent authentic and enduring progress towards a political resolution," State Department spokesman Vedant Patel told reporters.
"We continue to urge anybody engaging with Damascus to consider sincerely and thoroughly how their engagements can help provide for Syrians in need no matter where they live," he said.
UAE President Sheikh Mohamed bin Zayed Al Nahyan received Assad on Sunday and told him that it was time for Syria to return to the Arab fold.
A growing number of nations have been repairing relations with Assad, believing he has effectively won in a brutal war that broke out in 2011.
The United States under domestic law rules out any assistance for reconstruction in Assad-ruled Syria without accountability for abuses.
Assad, helped by Russian airpower, has largely restored control over Syria after the conflict that has killed half a million people, displaced half the country's pre-war population and saw the rise of the Islamic State extremist group.
Along with Arab states, neighboring Turkey -- which has backed rebels fighting Assad -- has recently moved to repair relations.