Bangladesh is on right track, Momen tells at Harvard University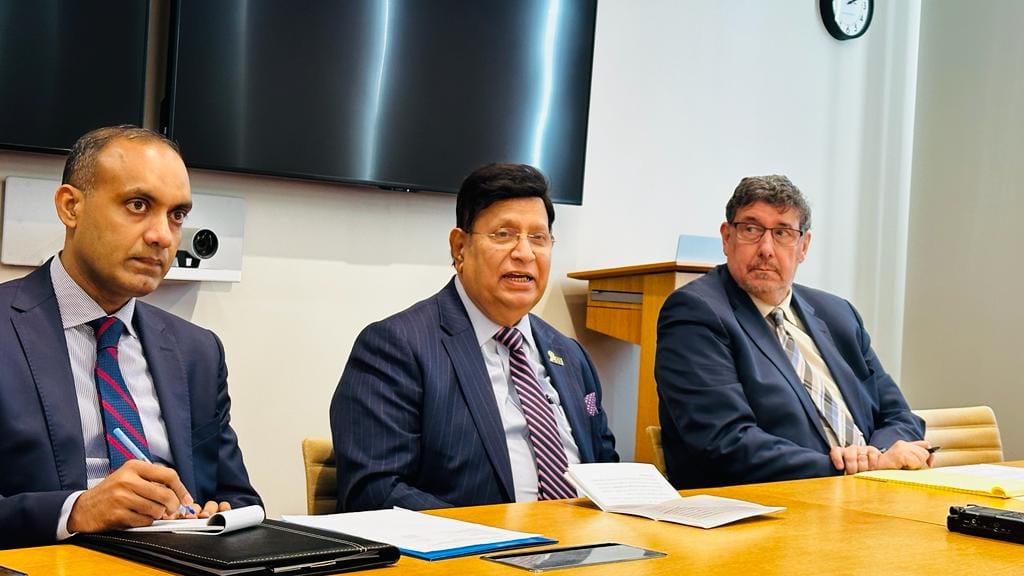 DHAKA, March 21 2023 (BSS) – Foreign Minister Dr AK Abdul Momen has said Bangladesh is on the right track under the leadership of Prime Minister Sheikh Hasina in realizing the 'Sonar Bangla' as envisioned by Father of the Nation Bangabandhu Sheikh Mujibur Rahman".

He remarked this as the keynote speaker at a roundtable discussion titled 'Bangladesh: Achievements, Challenges and Way Forward' organized by The Ash Center of Harvard Kennedy School, Harvard University on Monday, a press release said here today.

The roundtable discussion was well-attended, with significant participation of faculty members, researchers and post-graduate students of Kennedy School.

The event provided a unique opportunity for policymakers, academics and experts to engage in discussions on Bangladesh's success in the domestic and international arena, the challenges it is currently facing and promises it holds.

The Foreign Minister emphasized Bangladesh's phenomenal progress in its economic and developmental landscapes, including poverty alleviation, women empowerment, natural disaster management, digital transformation as well as power and transport infrastructure development.

Momen presented Bangladesh's success stories of evolving into a resilient economy, a connecting hub and an investment destination.

Underlining the roadmap for development, he stressed the role of technology, innovation and research in realizing the vision of 'Smart Bangladesh'.


He also discussed about Bangladesh's geopolitical realities of the region and beyond.

Momen shed light on the role and contributions of Bangladesh in the regional context, articulating the importance of cooperation and partnership, particularly with neighboring countries.

The Minister stated that Bangladesh is committed to promoting peace, harmony and stability in the region and beyond in accordance with its foreign policy objective "Friendship to all, malice towards none".

The discussion also focused on tackling the challenges posed by the Rohingya crisis, climate change adversity, pandemic fallout as well as ramifications of global political, financial, economic and security uncertainties.

Anthony Saich, Daewoo Professor of International Affairs of the Ash Center and Director of the Rajawali Foundation Institute for Asia at Harvard Kennedy School delivered the welcome remarks while Consul General of Bangladesh in New York Dr. Mohammad Monirul Islam made the closing remark.