Ensuring equal access of marginalized people to social services :experts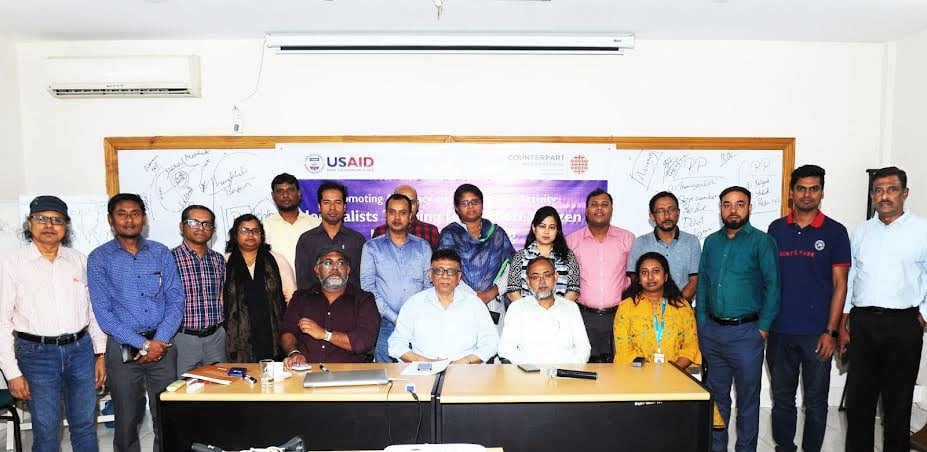 DHAKA, March 20, 2023 (BSS) - Experts and right activist campaigners at a three-day training programme here today urged authorities of relevant
organisations to take necessary measures for ensuring equal access of underprivileged people in the country.
It is urgent to include marginalized people in all development areas for boosting economic progress of the country, they told the training programme at the hall room of NGO Forum for Public Health in the city.
News Network, a leading media NGO, organised the training programme in cooperation with Counterpart International and USAID in order to enhance the capacity of media people in reporting with a view to promoting advocacy and rights (PAR)issues.
Journalists from both print and electronic media are joining the programme titled "Journalists training to promote citizen issues and reporting".
While making the presentation, Rezanur Rahman Lenin, human rights activist and lawyer, highlighted different aspects of good governance issue and said both government and non government organisations must ensure good governance through ensuring accountability and transparency in their activities.
"Good governance is a very crucial component for development of the country," he said, adding that the government should focus on ensuring good governance to smoothen development journey of the country.
Lenan laid emphasis on social inclusion of marginalized people as a significant numbers of them are living in different hard-to-reach regions of the country.
The experts said unplanned urbanization has emerged as a huge challenge for sustainable development of the country.

"Unplanned urbanization is blamed for environment pollution... It is also eating up the country's arable land," they added.
They called upon relevant organisations to take action for stopping unplanned urbanization to ensure sustainable development in the country.