Bangladesh makes unique progress in women empowerment: Hasan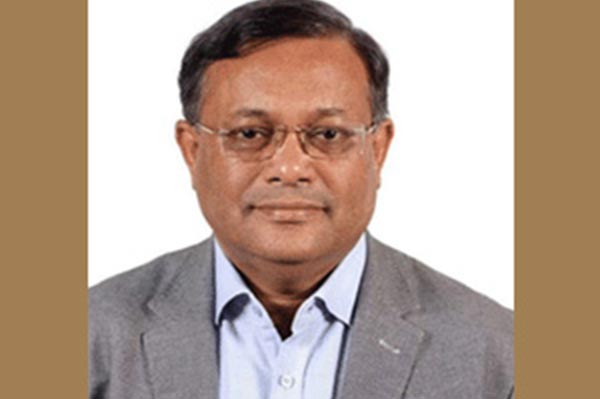 DHAKA, March 18, 2023 (BSS) - Information and Broadcasting Minister Dr Hasan Mahmud today said that Bangladesh has made a unique progress in women empowerment across the world in the last decade.
"Today, our women are showing the path to the world as Prime Minister Sheikh Hasina put emphasized on the development and progress of women's society. The empowerment of women like Bangladesh has not happened in any other country in the last decade," he said.
Dr Hasan, also ruling Awami League (AL) joint general secretary, said this while virtually addressing the triennial council of Rangunia Upazila unit of Jubo Mahila League held at Rangunia in Chattogram district in the afternoon, said a press release.
Referring to different data on women progress, he said, "In the global index, Bangladesh is ranked 5th in the world in terms of political empowerment of women. And it is second in Asia and first in the subcontinent. This was possible due to the dynamic leadership of Sheikh Hasina".
Since the development of the country is not possible without the development of half the population of women, the minister said, that is why the Prime Minister has empowered women immensely.
Under the leadership of Sheikh Hasina, women are now serving in the Bangladesh Army not only as officers but also as soldiers, he said, adding, "Today they are serving as Supreme Court Appellate Division Judges, High Court Division Judges, deputy commissioners (DCs), superintendents of Police ( SPs), which no one thought just 14 years ago. Our women have conquered Everest, climbed Himalayan peaks and crossing the oceans".
In Bangladesh, Hasan said, the prime minister, the leader of the opposition in parliament, the speaker, the leader and deputy leader of the parliament are women while the education minister is also a woman.
"All this has been possible as Prime Minister Sheikh Hasina has emphasized on the development of women," he added.
Bangladesh Jubo Mahila League President Daisy Sarwar inaugurated the council while Chattogram north district AL President MA Salman addressed it as the chief guest.
Salman said women are no longer behind rather they have advanced in many areas than men.
"This empowerment of women has been possible due to the strong leadership of Prime Minister Sheikh Hasina. So to keep the women leadership intact and to make the 'Boat symbol' win again for the development of the country, we all have to work together," he added.
Chattogram north district Jubo Mahila League Convener Rawshan Ara Begum Ratna addressed the council as the chief speaker while Rangunia Upazila Chairman Swajan Kumar Talukder spoke as special guest.
Rangunia Upazila Jubo Mahila League Convener Advocate Rahila Chowdhury Rekha presided over the function while Co-Convener Sumaiya Tun Nur Brishti conducted it.
Following the council, Daisy Sarwar announced the partial committee of Rangunia Upazila Jubo Mahila League, declaring name of Advocate Rahila Chowdhury Rekha as president and Sumaiya Tun Nur Brishti as general secretary.