5 genius people accorded receptions in C'nawabganj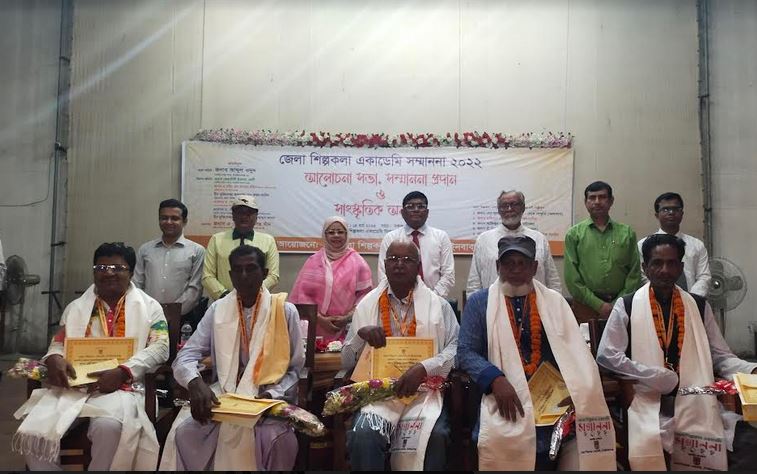 CHAPAINAWABGANJ, March 15, 2023 (BSS)- Chapainawabganj Shilpakala Academy
accorded receptions to five genius people of the district for the period 2022
for their contribution in different sectors.
These genius people are Azizur Rahman Shishir in Drama, Lutfar Rahman Sarkar
in Folk Culture (Alkap), Hafizur Rahman Kajal in Songs, Hiralal Kole Karmakar
in Musical Instrument (Madal) and Golam Faruk Mithun as Creative Cultural
Organiser.
Each of them got a cheque of Taka 18,000 and certificate.
Shilpakala Academy organised a function on the occasion yesterday at its
auditorium with the Deputy Commissioner of Chapainawabganj AKM Galiv Khan in
the chair.
Ferdousi Islam Jesi, MP, attended the function as the chief guest while
Principal of Nawabganj Government College Professor Shankar Kumar Kundu,
Principal of Adina Fazlul Haque Government College Professor Mazharul Islam
Toru and valiant freedom fighter Advocate Abdus Samad attended it as special
guests.
Among others, social worker Monimuddowla Chowdhury and District Cultural
Officer Farukur Rahman Foisol spoke in the function.