Corporate transparency on emissions falls short: report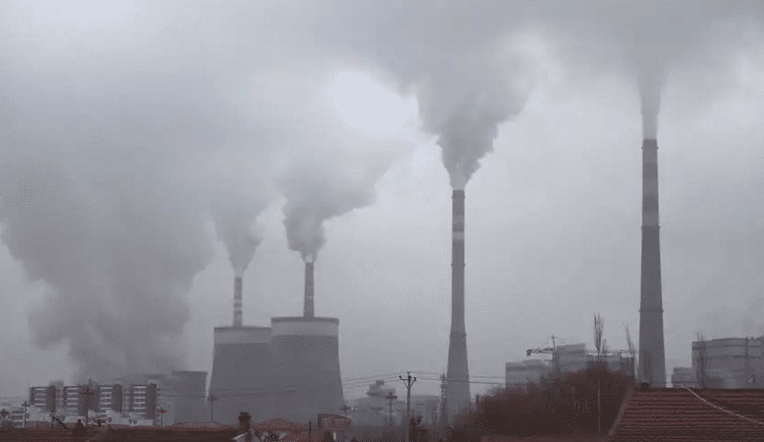 PARIS, March 15, 2023 (BSS/AFP) - Global corporations are not adapting fast enough to safeguard the environment or their own businesses from global warming and looming climate regulations, according to a report released Wednesday.
Most companies are failing to provide a full picture of their carbon footprints and environmental impacts, slowing progress toward a net zero economy and exposing themselves to climate risk.
Less than half of around 18,500 companies providing data did not disclose emissions related to their supply chains, despite impending efforts to mandate such disclosures, according to the report from environmental disclosure non-profit CDP.
"From 2024, European companies -- and global companies with significant revenues in the European Union -- will need to disclose their supply chain impacts and their Scope 3 emissions," the executive director of CDP Europe, Maxfield Weiss, told AFP.
"It's clear that many companies are not prepared."
Business-related carbon emissions are divided into three categories.
Scope 1 refers to emissions directly under the company's control; Scope 2 covers energy use; and Scope 3 applies the indirect emissions relating upstream to a company's supply chain, and downstream to the life cycle of their products.
The climate and environmental impacts flowing from upstream supply chains are more than 11 times larger than corporate direct emissions, according to the report.
More stringent regulatory frameworks are also taking shape in the United States and through the International Sustainability Standards Board (ISSB), which sets standards for climate-related financial disclosure.
Less than one percent of the companies covered by the report require their suppliers to set strong emission reduction targets in line with the Paris Agreement target of capping global warming at 1.5 degrees Celsius above pre-industrial levels.
A company's environmental impact goes beyond climate, the report emphasised, noting that forests, water and biodiversity "all desperately need our attention".
So far, that attention is lacking: nearly 70 percent of companies canvassed failed to assess the impact of their value chain on biodiversity, despite fast approaching mandatory regulations.
"If a company wants to be in business in the future, they need to start embedding nature into the way they buy, and collaborating with suppliers to drive action in the supply chain," said Sonya Bhonsie, CDP's global head of value chains.
The trend toward transparency -- even if too slow -- is on the rise: data supplied by companies has increased more than 200 percent since the Paris agreement was signed in 2015.