Ensuring quality teaching in primary education stressed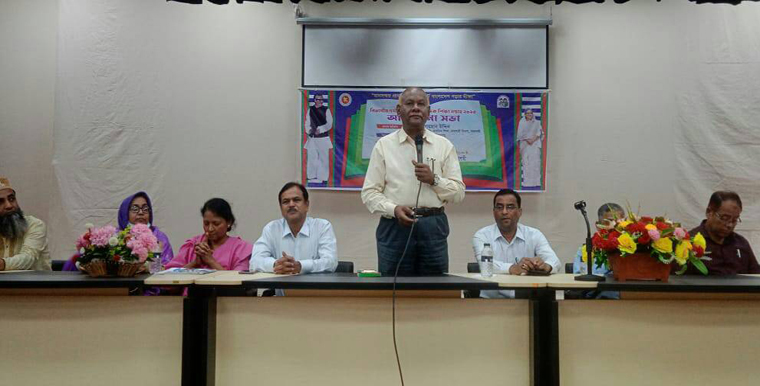 RAJSHAHI, March 14, 2023 (BSS)- Ensuring quality teaching in primary education can be the crucial means of grooming and flourishing latent talents of the students as they are the future driving force of the nation.

Present government under the dynamic and prudent leadership of Prime Minister Sheikh Hasina has attached priority to infrastructural development of primary education with the noble view of elevating the sector.
So, the teachers and others concerned should discharge their duties with utmost sincerity and honesty for quality development of primary education as it's the gateway of all higher education.
Primary education officials came up with the observation while addressing a meeting in Rajshahi on Monday. The Divisional office of the Department of Primary Education (DPE) organized the discussion at the conference hall of Primary Teachers Institute (PTI) in observance of the National primary education week 2023.
This year the theme of the week is 'Quality primary education, initiation for forming smart Bangladesh.'
DPE Divisional Deputy Director Sheikh Muhammad Raihan Uddin and District Primary Education Officer Saidul Islam addressed the discussion as chief and special guests respectively with PTI Superintendent Azizur Rahman in the chair.
Education Officers Saiful Islam, Abdul Momin, Gofran Halim and Shamim Ahmed Khan also spoke on the occasion.
Sheikh Raihan Uddin said there is no alternative to quality education for building the students as worthy citizens, as the present government has been implementing diversified programmes for modernizing primary education.

The government has been distributing laptops among primary school students to help them acquire ICT-based knowledge.
Terming the distribution of laptop and multimedia among the primary schools as an epoch-making step of the government, he urged the teachers to attain the cherished goal of the government availing the best uses of the modern devices.

He said the teachers must have dedication towards transforming their students into perfect citizens through flourishing their latent talents so that they can lead the future Bangladesh successfully.
"All of us should take an oath to make primary education upto the mark for betterment of the society and the nation as well," he added.