500-bed Ad-din Sakina Medical College Hospital inaugurated in Jashore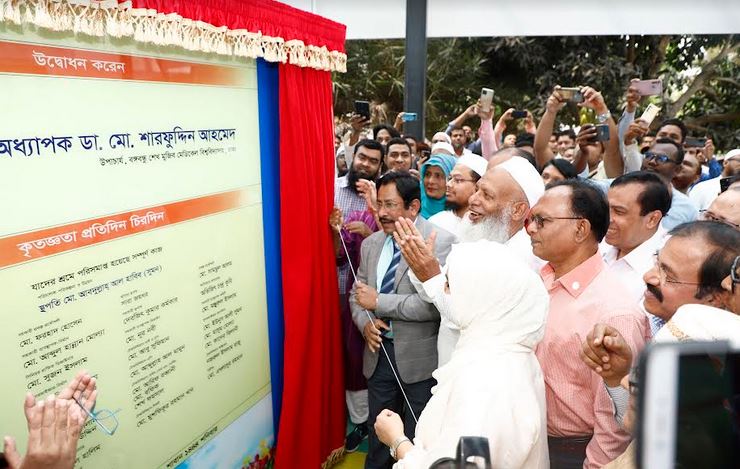 JASHORE, March 11, 2023 (BSS) – A 500-bed Ad-din Sakina Medical College Hospital was inaugurated today with a motto to ensure standard medical facilities for all.
Marking the inauguration, services will be provided free of cost at different departments of the hospital till April 20.
Bangabandhu Sheikh Mujib Medical University (BSMMU) Vice-Chancellor Professor Dr Sharfuddin Ahmed joined the inaugural ceremony as chief guest with Ad-din Welfare Centre Chairman Professor Dr Muhammad Abdus Sabur in the chair.
Ad-din Foundation Executive Director Dr Sheikh Mohiuddin was also present on the occasion.
Professor Dr Sharfuddin Ahmed said Ad-Din Foundation is playing an important role to serve the people.
Ad-Din is working as a role model by creating job opportunities for the women and reaching health services at people's doorsteps, he said.
The BSMMU VC said Ad-Din is also working to create expert physicians side by side with providing health services at lower cost
Anwar Khan Modern Medical College Chairman Anwar Hossain Khan, MP, Bangladesh Privet Medical College Association President Mubin Khan, Jashore Municipality Mayor freedom fighter Haider Gani Khan Palash, Bangladesh Medical Association, Jashore unit President Dr AK Kamrul Islam Benu, Jashore Press Club President Zahid Hasan Tukon, Ad-Din Pharmaceuticals Managing Director Professor Jamalunnesa, Ad-Din Foundation Adviser Prof Dr Afifur Rahman, Ad-Din Hospital Director General Professor Dr Nahid Yasmin and eminent gynecologist Professor Dr Gulshanara Begum addressed the function, among others.
Amirul Momenin Manik moderated the function.