RU Zoology department celebrates golden jubilee festival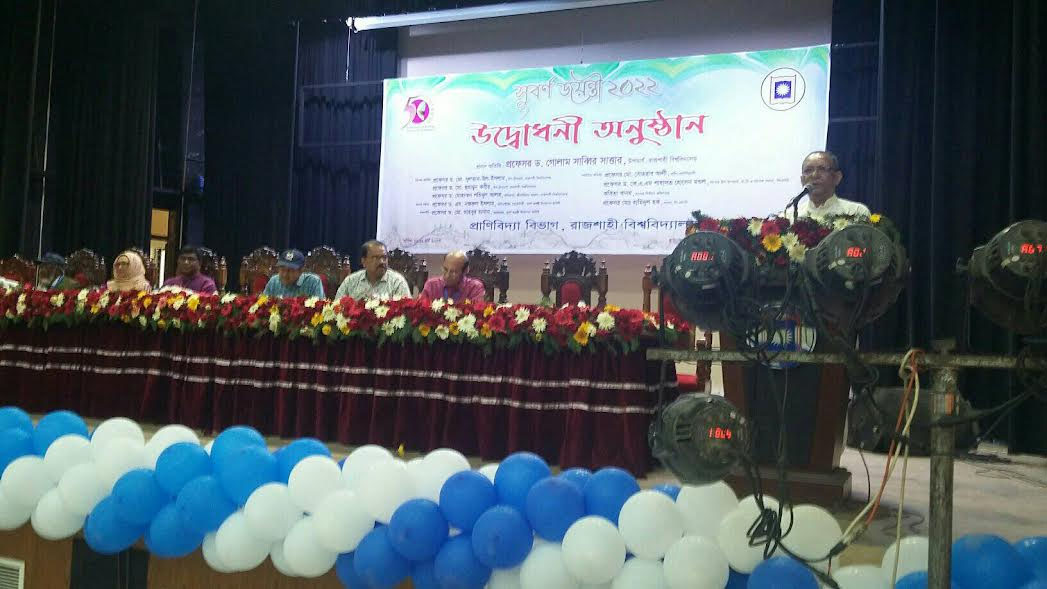 RAJSHAHI, March 10, 2023 (BSS) - The Department of Zoology at Rajshahi
University (RU) has been celebrating its golden jubilee festival amid huge
enthusiasm and fanfare since this morning.

Large numbers of present and former students of the department from
throughout the country are taking part in the two-day celebration at RU
campus.
Rally, opening, reminiscence and cultural function are the salient feature of
the celebration.
RU Vice-chancellor Professor Golam Sabbir Sattar and its Pro-vice-chancellor
Professor Sultan-ul-Islam addressed the opening ceremony as the chief and
special guests respectively with Chairman of the department Professor Mahbub
Hasan in the chair.

Former teachers Professor Sihrab Ali and Professor Mahatab Ali, former
student and former Election Commissioner Kabita Khanom, Geo Sciences Faculty
Dean Professor Khandaker Imamul Haque and organizing committee secretary
Professor Nazrul islam also spoke on the occasion.

In his remarks, Professor Golam Sabbir urged the zoologists to conduct
research for evolving and devising ways and means on how to protect the
environment and biodiversity from further degradation for welfare of the
human civilization.
"If we fail to protect the environment all the development and achievements
will go in vain," he said, adding that the zoologists have a vital role to
play in this field.
There are also enormous scopes of conducting more research to protect the
region from the adverse impact of climate change as it's posing a serious
threat to the living and livelihood conditions of the marginalized
communities and the present farming system.
Prime Minister Sheikh Hasina has been working relentlessly to build smart
Bangladesh amid her prudent and farsighted leadership and called for
supplementing the endeavor through discharging their respective duties with
sincerity and honesty.