Shahab Uddin for using eco-friendly products to save environment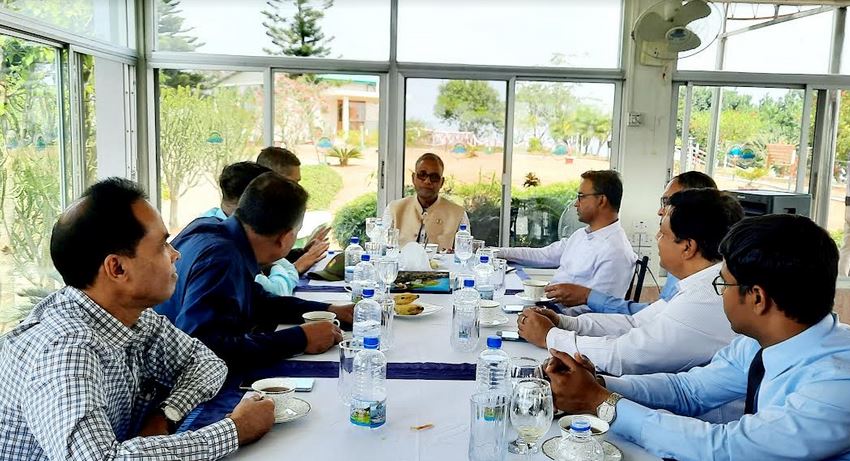 BANDARBAN, March 9, 2023 (BSS) - Environment, Forest and Climate Change Minister Md Shahab Uddin today said all should use eco-friendly household goods aiming to protect the country's environment.
"If we use the products made locally from jute and various types of trees as an alternative to polythene and plastic products that are harmful to the environment and human health, we will be able to prevent environmental disasters," he said.
The environment minister was addressing a function at Bandarban Circuit House here yesterday, a ministry press release said today.
Speaking as chief guest, he said everyone should refrain from all kinds of activities that are harmful to the environment with a view to giving the present and future generations a chance to live healthy.
Shahab Uddin said it is very promising that under the supervision of the Bandarban district administration, various beautiful items for household use are being made by weaving the yarn prepared from the bark of the banana tree.
Mentioning that such innovation should be spread across the country and everyone should be given the opportunity to use it, he said.
The minister said he will present this environment-friendly initiative in various international forums.
Under the leadership of Prime Minister Sheikh Hasina, he said everyone should work together to prevent air, sound and water pollution in the country.
Shahab Uddin urged all to plant more trees and protect the trees.
Chief Conservator of Forests Md Amir Hosain Chowdhury, Chittagong Circle Conservator of Forests Bipul Krishna Das, Superintendent of Police of Bandarban Md Tariqul Islam, Mayor of Bandarban Municipality Mohammad Islam, Divisional Forest Officer of Lama Forest Division Md Ariful Haque Belal, Divisional Forest Officer of Bandarban Pulpwood Forest Division Md Mahmudul Hasan and Divisional Forest Officer of Bandarban Forest Division Haque Mahbub Morshed were, among others, present at the function with Deputy Commissioner of Bandarban Yasmin Parvin Tibriji in the chair.