Collective efforts taken to prevent diarrhoea in Rohingya camp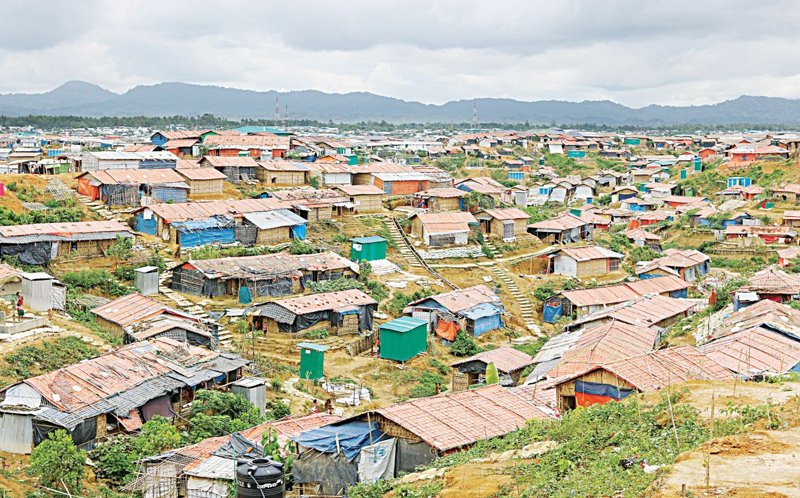 COX'S BAZAR, March 7, 2023 (BSS) - Health experts at a seminar today said collective efforts were taken to prevent outbreak of diarrhoea disease in Rohingya camp in the district.
It was urgent to ensure healthcare facilities for nearly 10 lakh Rohingya people, who were forcibly displaced from Rakhine State of Myanmar, they told the seminar styled "Emergency healthcare facilities and surveillance of Cholera disease" at a hotel here.
International Centre for Diarrhoeal Disease Research, Bangladesh (ICDDR,B) and UNICEF jointly organized the seminar. Health experts, representatives of ICDDR,B and UNICEF and officials from government and non-government organizations, among others, addressed the seminar.
Dr Baharul Alam, a health official of ICDDR,B and also co-principal investigator of a project titled "Emergency healthcare facilities for Rohingya people" said the ICDDR,B and UNICEF in cooperation with the World Health Organization(WHO) launched the project for ensuring basic healthcare services for Rohingya people.
Under the project, 2,000 health workers have been given training since 2018 and five diarrhoea healthcare centres were established in Teknaf, which are providing health services for Rohingya people, he said adding the construction of another diarrhoea healthcare centre is underway.
Nearly 3,500 people are getting treatment facilities from these five diarrhoea healthcare centres each year.
Acting senior director of Infectious Disease Division of ICDDR,B Dr Ferdous Kaderi highlighted the successes of oral Cholera programme and said seven campaigns were conducted for administering oral Cholera vaccine in Rohingya camps.
She said, "We have been able to ensure 100 percent coverage of Cholera vaccine in many Rohingya camps... 37,65,499 doses of oral Cholera vaccine were immunized among nearly nine lakh Rohingya people."
Alongside Rohingya people, 8,95,688 doses of oral Cholera vaccines were administered among 5,28,297 local residents in Cox's Bazar district, Dr Kaderi added.