Students must be involved in cultural activities: Sujan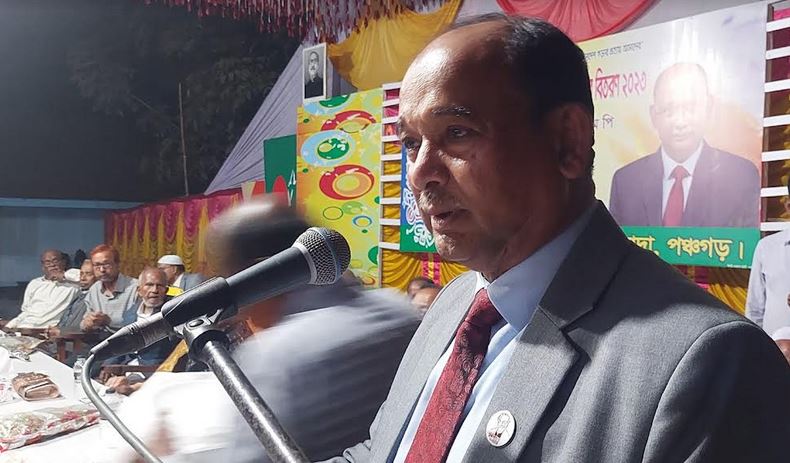 Panchagarh, March 7, 2023 (BSS) - Railways Minister Md Nurul Islam Sujan said students must be worthy citizens of the nation by obtaining knowledge from literature and practising cultural activities side by side with education.
"Students can be delighted with the practice of literature and culture as the present government led by Awami League is ensuring a time-befitting environment so that students can acquire knowledge in a cheerful atmosphere," he said.
The minister urged people to cast their votes in favour of the 'boat' symbol in the upcoming general election so that Awami League can come to the power again and uphold the development pace of the country.
The minister said these while addressing a discussion on Shahid Janani Jahanara Imam Girls School's playground here yesterday.
Earlier, the minister inaugurated the newly-built four-storied Soundordigi High School building implemented by the Educational Engineering Department at a cost of Tk 5.39 crore.
The discussion was addressed, among others, by the Executive director of Panchagarh educational engineering department Mehedi Hasan, Upazila secondary education officer, upazila Awami League President and general secretary Gias Uddin Chowdary and Hasnat Zaman Chowdhury, and senior vice-president Golam Rahman Sarkar.
Chairman of Changti union parishad Golam Rabbani presided over the function. Later, a cultural function was held there.