Agri-food trade needed for food security, farmers livelihood in BIMSTEC countries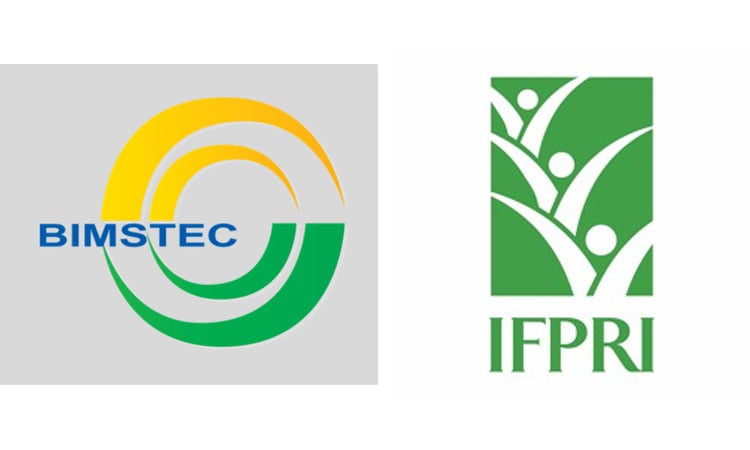 DHAKA, March 5, 2023 (BSS) - Speakers at a MoU signing ceremony today underscored the need for enhancing cooperation in increasing agri-food trade for developing food security and livelihood of the farmers' living in the South and South East Asian nations.
They said these while signing a Memorandum of Understanding (MoU) between the International food Policy Research Institute (IFPRI) and the alliance of seven South and South-East Asian Nations like Bay of Bengal Initiative for Multi-Sectoral Technical and Economic Cooperation (BIMSTEC) Secretariat at Hotel Sheraton in the capital today.
IFPRI with the support from the Bill and Melinda Gates Foundation (BMGF) and the BIMSTEC secretariat is conducting research and facilitating capacity sharing in the region to help realize BIMSTEC's full potential in the agri-food domain.
The MoU will facilitate further collaboration and partnerships to work towards a sustainable and inclusive transformation of food system in the region.
Even the initial engagements under the MoU will focus on three major areas which include food security and poverty, trade and investment and climate change and environment.
The MoU was signed between IFPRI Director General Dr Johan Swinnen and BIMSTEC's Secretary General Tenzin Lekphell who also spoke as special guests at the signing ceremony while Economic Affairs Advisor to the Prime Minister Dr Mashiur Rahman spoke at the function as the chief guest.
To accelerate the process of transformation toward more sustainable food systems, the agri-food trade, which is currently far below its potential in the region, must play a pivotal role. Increasing agri-food trade builds grate resilience to weather and price shocks, facilitates more nutritious and affordable diets, and improves farmers' livelihoods by integrating them into regional value chains.
Agriculture remains the largest source of employment across the BIMSTEC countries like Bangladesh, Bhutan, India, Myanmar, Nepal, Sri Lanka and Thailand and the Bimstec region is home to around 1.8 billion people representing nearly a fifth of the world's population with a combined gross domestic product (GDP) of US$ 3.6 trillion, but poverty rates among farmers and farm labourers remain high.

Moreover, the region is highly susceptible to adverse impacts of climate change due to this reliance on agriculture, but also its large coastal areas and densely populated coastlines, according to the MoU concept note.
Talking to journalists, IFPRI director general said, "IFPRI is delighted to engage in this partnership and work with the BIMSTEC secretariat as well as member countries research institutions on capacity sharing initiatives along with outreach and policy communications through cross country learning and idea exchange."
Chaired by Secretary of the Foreign Affairs Ministry Shabbir Ahmed Chowdhury, the meeting also was addressed, among others, by Head of Agriculture for Asia and Lead of Global Climate Adaptation of Bill and Melinda Gates Foundation (BMGF)'s Dr Purvi Mehta, Deputy Country Representative IFPRI Bangladesh Dr M Mehrab Bakhtiar, IFPRI Director for South Asia Dr Shahidur Rashid and IFPRI Senior Research Coordinator Dr Shoumi Mustafa.