Climate & health resource website launched to provide Bangladesh-specific data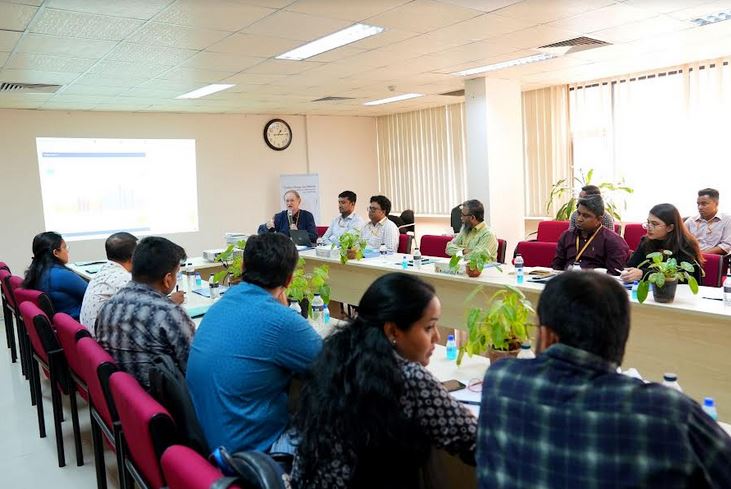 DHAKA, Feb 28, 2023 (BSS) - The USAID-funded Research for Decision Makers (RDM) activity, icddr,b and Data for Impact (D4I) today organised a special session with health journalists, giving them a hands-on tour to a web-based platform, which provides a comprehensive resource for understanding the impacts of climate change on health.
The website - https://cch.icddrb.org/ - serves as a one-stop resource for the latest data, research, and information on this important and rapidly evolving topic, a joint press release said.
Dr Peter Kim Streatfield, Emeritus Scientist at icddr,b and the project lead, started the session with a presentation on how climate change is affecting human as well as global health.
He highlighted the data scarcity issue and how it is hard to find good reliable and real time data on climate change in Bangladesh.
Followed by Dr Streatfield's talk, Tanvir Ahmad, Research Officer, HSPSD, icddr,b demonstrated the website's features and functionality, showcasing its ability to provide real-time information on climate change and its impacts on health, including temperature, humidity, and air quality data updated hourly through an external Air Quality Device based in Mohakhali.
The website provides a plethora of information and tools regarding the impacts of climate change on health in Bangladesh, including data on vector-borne diseases, heat waves and heat stress, air pollution, and food security, among others.
In addition, it provides information on climatic disasters, such as cyclones, floods, and droughts, as well as local and global climate change-related factors, such as sea level rise, salinity intrusion, sea surface temperature, atmospheric CO2 and global warming, greenhouse gas emission, El-Nino/La-Nina and Indian Ocean Dipole.
This site is developed with the support from USAID's Research for Decision Makers (RDM) initiative.
Followed by Dr Streatfield's presentation and launching of the website, an open discussion session took place, where climate change and health experts, scientists, researchers, and programme implementers took part to discuss the importance of this website and how to make it more resourceful in future.
Dr Shams El Arifeen, Senior Director (MCHD), icddrb; Dr Mizanur Rahman, Country Lead of Data for Impact; Shusmita Khan, Knowledge Management and Communications Specialist of Data for Impact; were present, among others.
The event was jointly organised by icddr,b and Data for Impact (D4I), a data driven initiative of the University of North Carolina at Chapel Hill; with support from the United States Agency for International Development (USAID).