Life-term convict arrested from Keraniganj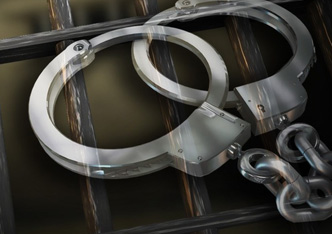 DHAKA, Feb 8, 2023 (BSS) - Rapid Action Battalion (RAB) arrested a fugitive
convict, who was sentenced to life term imprisonment in a drug case from
Keraniganj of Dhaka district on Tuesday evening.
The arrested was identified as Shah Alam alias Babu, 41, son of Haji Chale
Ahmed of Dakshin Shaktala village of Sonaimuri police station of Noakhali
district.
Commanding Officer of RAB-3 Lt Col Arif Mohiuddin Ahmed confirmed the matter
to BSS today saying that acting on secret information, a team of RAB-3 nabbed
him by raiding the Aganagar area of Keraniganj Model Police Station around
6:30pm.
A drug case against Shah Alam was filed with Sonaimuri police station of
Noakhali district in 2009, said RAB-3 Senior Assistant Superintendent of
Police Farzana Huq.
Legal action has been taken against him, RAB official added.