Two police officers, gendarme killed in western Mali attack: sources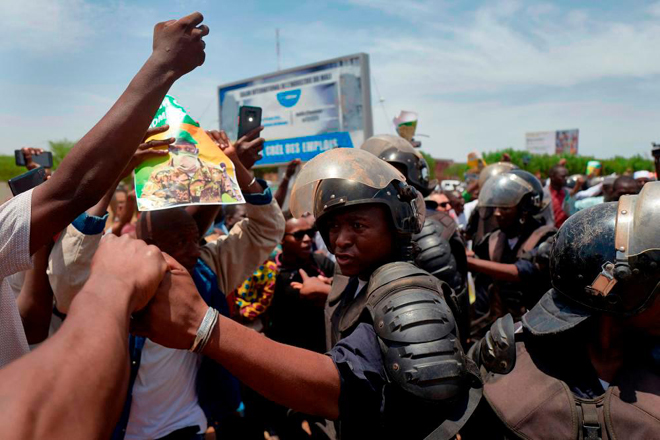 BAMAKO, Feb 8, 2023 (BSS/AFP) - Two Malian police officers and a gendarme were killed Tuesday in an attack on a checkpoint in western Mali, a country facing jihadist violence, sources told AFP.
The attack was carried out at a checkpoint in the western town of Nara, near the border with Mauritania, a local official told AFP.
The attackers were "suspected jihadists" who were repelled by security services, a police source said, adding that about 15 assailants had been "neutralised" during the attack.
The Malian army also said in a statement that it had carried out a "special operation" Monday night against an "armed terrorist group" in the Korientze area of the central Mopti region.
A further "30 terrorists" had been "neutralised" in that operation, which also led to the recovery of equipment including AK-47 assault rifles, anti-tank rocket launchers and walkie-talkies, the army said.
Mali has been plagued over the past decade by the spread of jihadism and mounting security, political and humanitarian crises.
Violence has been concentrated in the centre and east of the country but has spread to neighbouring Burkina Faso and Niger.