Protesters in Colombia try to overrun congress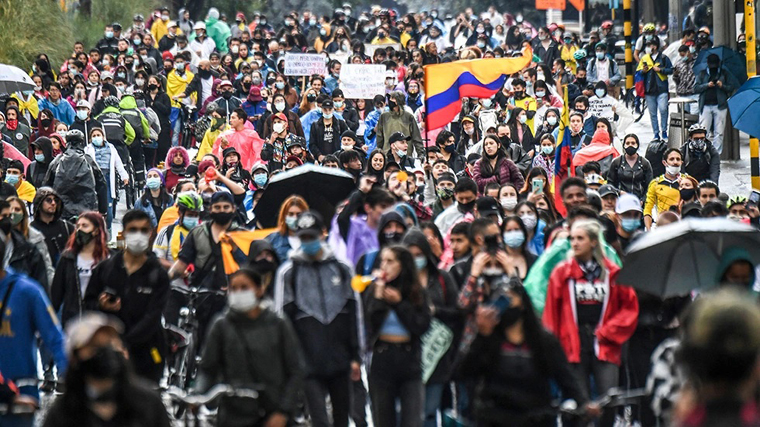 BOGOTÁ, Feb 8, 2023 (BSS/AFP) - Hundreds of members of a teachers union in Colombia tried to overrun the congress building in Bogota on Tuesday in a protest demanding improvements to the health care system, officials said.
Around 500 men and women wearing red ponchos sought to force their way into the legislature, the capital's secretariat of security said in a report seen by AFP.
But they were held back at the last ring of security, and the rally quickly took on a festive air, with music and singing, AFP reporters observed.
Congress held a special session Tuesday to discuss reforms proposed by leftist President Gustavo Petro.
One of them aims to reduce the role of the private sector in Colombia's health care system.