AL lawmaker Moslem Uddin laid to eternal rest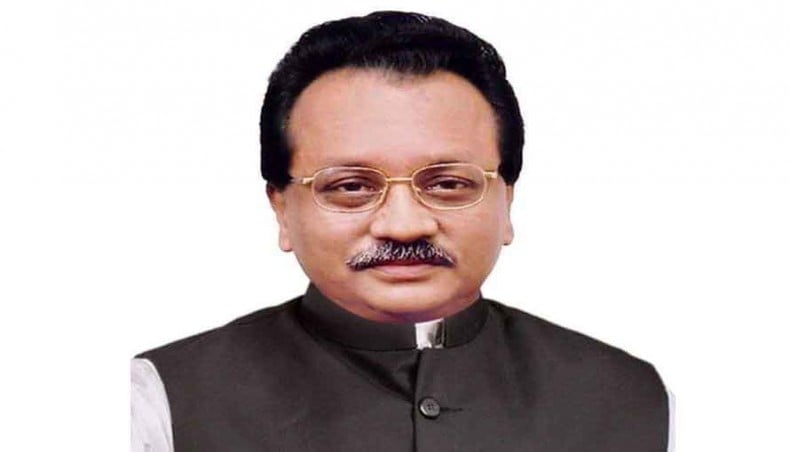 CHATTOGRAM, Feb 7, 2023 (BSS) - Member of the parliament and President of Chattogram south district unit Awami League (AL) Moslem Uddin Ahmed, MP has been laid to eternal rest with full state honour.

The veteran politician was buried at his family graveyard with full state honour at around 12:30 pm after the 3rd namaz-e-janaza.

Thousands of people irrespective of political affiliation and leaders of different professional as well as socio-cultural bodies attended his 3rd namaz-e-janaza held at the city's Jamiatul Falah maidan at 12 noon.

People of all strata of life could not stop shedding tears when the mortal remains of eminent freedom fighter, former elected Vice President of Chattogram Government Commerce College and President of Chattogram south district Awami League (AL) Moslem Uddin Ahmed, MP was taken to burial place on Gorib Ullah Shah Mazar premises at around 12:30 pm.

Most of the roads in different areas including, Andarkillah and Jamiatul Falah, were almost covered with banners of condolences and black flags to mourn the death of Moslem Uddin, a lawmaker from Chattogram constituency-8.

Land Minister Saifuzzaman Chowdhury Jabed MP, Whip Samshul Haque Chowdhury MP, Bangladesh Awami League (AL) Relief and Social Welfare Secretary Aminul Islam Amin, City AL Acting President Mahtab Uddin Chowdhury, North District AL President MA Salam, Nazrul Islam Chowdhury, MP, City Mayor and General Secretary of City AL A J M Nasir Uddin, City Mayor M Rezaul Karim Chowdhury, South District AL General Secretary Mofizur Rahman, North District AL General Secretary Sheikh Ataur Rahman, BNP leader and former mayor Mir Mohammad Nasir Uddin, Jatiya Party leader former mayor Mahmudul Islam Chowdhury, City AL Vice Presidents - Nayem Uddin Chowdhury, Ad. Ibrahim Hossain Chowdhury Babul, Alhaj Khorshed Alam Sujan, Chattogram Zila Parishad Chairman ATM Payrul Islam, Chattogram Chamber of Commerce and Industry President Mahbubul Alam, Ataullah MP, CDA Chairman M. Zahirul Alam Dobash, local elites, Chattogram Metropolitan and district police, among others, paid their respective tributes to veteran parliamentarian by placing wreaths at his coffin and participated in the janaza.

His second janaza was held at Gomdondi Pilot High School ground under Boalkhali upazila of the district after Asr prayers yesterday.

His first namaz-e-janaza was held in front of the AL central office on Bangabandhu Avenue in Dhaka at 11 am on Monday.
Moslem Uddin died at Evercare Hospital in Dhaka in the early hours of Monday due to cancer.

Moslem was elected Member of Parliament (MP) from AL on January 13, 2020, in the vacant seat after the death of Jasad leader Moinuddin Khan Badal.

He was elected Vice-President of Chattogram Government Commerce College in 1969 and participated in the Great Liberation War responding to the call of Father of the Nation Bangabandhu Sheikh Mujibur Rahman.

He served as general secretary of the Chattogram unit of the Chhatra League in 1972.

Moslem Uddin served as general secretary of Chattogram South District Awami League from 2005 to 2013 and he had been serving as its president from 2013 till his death.