Grassroots people getting benefits from integrated rural uplift scheme in Rajshahi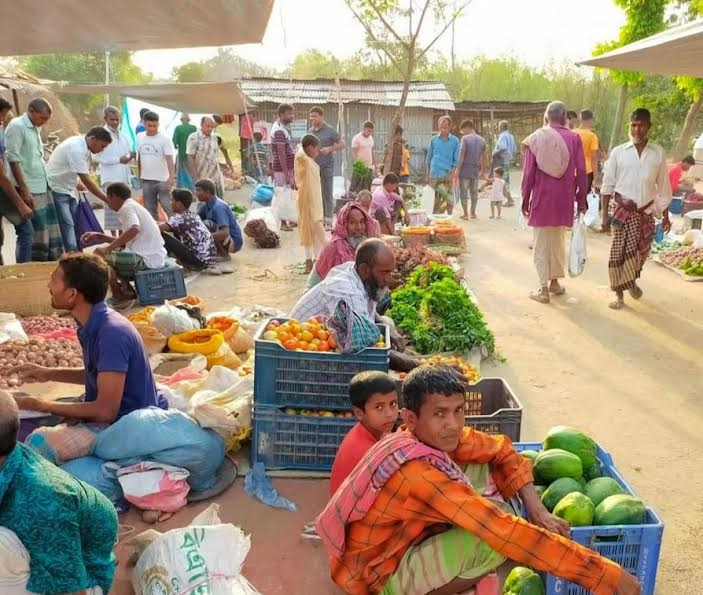 RAJSHAHI, Feb 7, 2023 (BSS) - Grassroots people, including the marginalized and ethnic minority ones, are seen availing the scopes of improving their overall living and livelihood conditions as a result of implementation of an integrated development project in the region.
Local Government Engineering Department (LGED) has implemented the seven-year project titled "Greater Rajshahi Division Integrated Rural Development" with the main thrust of increasing rural income and reducing rural poverty through sustainable economic growth, rural development and improved infrastructure.

The project has been implemented in 31 Upazilas in Rajshahi, Natore, Naogaon and Chapainawabganj districts with an estimated cost of around Taka 205.35 crore, including financial support worth Taka 137.30 crore from Islamic Development Bank (IDB) couple of years back.
There were various types of infrastructure development and awareness building works, including upazila and union road, bridge and culvert on the upazila, union and village roads, rural market, tree plantation, sanitary latrine, tube well installation, livelihood and pro-poor institutional development, under the uplift scheme.
More than 64-kilometer upazila roads and 222-kilometer union roads alongside 986-meter bridges and culverts were constructed for overall improvement of the transport network of the rural area.

The improved transportation network has been facilitating and reducing the transportation cost besides creating marketing facilities of the produce in and around the respective areas.

A total of 31 rural markets were improved creating short and long - term employment opportunity, socioeconomic development and poverty alleviation. Participation of beneficiaries including women and local government institutions in planning, implementation and maintenance activities of the project were intensified.

Apart from this, community people were imparted training on campaigning and awareness building on health and nutrition. Interests of the beneficiary market labourers group and women market traders along with poor women traders are being protected through road maintenance.

KM Zulfeker Ali, Additional Chief Engineer (Current Charge) of LGED, told BSS that there is also provision of strengthening the institutional capacities and skills of project beneficiaries, local government institutions in planning and implementing agencies.
With infrastructure development of the selected area, the rural communication network has been improved facilitating overall socio-economic advancement.
Participation of beneficiaries including women and local government institutions in planning, implementation and maintenance activities of the project is also being intensified.
Roadside tree plantation activities on the 159-kilometer improved roads were implemented successfully contributing a lot towards reducing carbon emission at a substantial level together with reducing the adverse impact of climate change in the vast Barind tract.

Tubewell and sanitary latrines were provided to more than 7,120 poor and marginalized households for livelihood and pro-poor institutional development minimizing the spread of water-borne diseases in the region side by side with increasing the availability of safe drinking water.

As a whole, the improved works are working for capacity building and institutional development through providing training to the Union Parishad representatives and community groups.
"I'm one of the direct beneficiaries of the improved infrastructures as these are helping me to earn extra money from farming outputs," said Monirul Islam, a grassroots farmer of Dhamila village under Godagari upazila.

He said many of the farmers are seen cultivating vegetables and fruits commercially and becoming financially solvent after the best uses of the improved infrastructures all as the modern technologies.

Islam expressed gratitude to the government, particularly Prime Minister Sheikh Hasina, for uplifting the rural roads for welfare of the public in general.
Abdul Kader, Nachole Upazila Chairman under Chapainawabganj district, told BSS that the improved infrastructural development has been contributing a lot towards improving living and livelihood conditions of the grassroots populations.