Billal and Mosharaf elected as president and general secretary of IAAB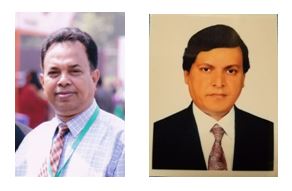 DHAKA, Feb 5, 2023 (BSS) - Dr. Md. Billal Hossain and Mosharaf Hossain have been elected as president as general secretary of ITC Alumni Association Bangladesh (IAAB) for 2023-2025 term.
The Annual General Meeting and election to the Executive Committee of the association, an organization of former students of ITC, University of Twente, the Netherlands, was held on Saturday at the Roof Top, Rangs Building, Purana Paltan, said a press release today.
Other members of the executive committee include ATM Asaduzzaman, Mohammed Solaiman Haider and Sayeed Ahammad-vice president, Mahmud Hossain and Uday Chakma-joint general secretary, Md. Rejaur Rahman-treasurer and Rezaul Roni-publication and cultural Secretary and members are Arfin Ara Begum, Dr. A.K.M. Khorshed Alam, Dr. Reshad Md. Ekram Ali, Dr. Md. Moqbul Hossain, Mohammad Ashraful Kamal, Jalal Uddin Md. Shoaib, Dr. Sultana Nasrin Nury, Dr. Istiak Sobhan, Md. Nurul Amin Shikder and Sayeed M Riadh.