Asaduzzaman Noor for creating more public awareness to prevent cancer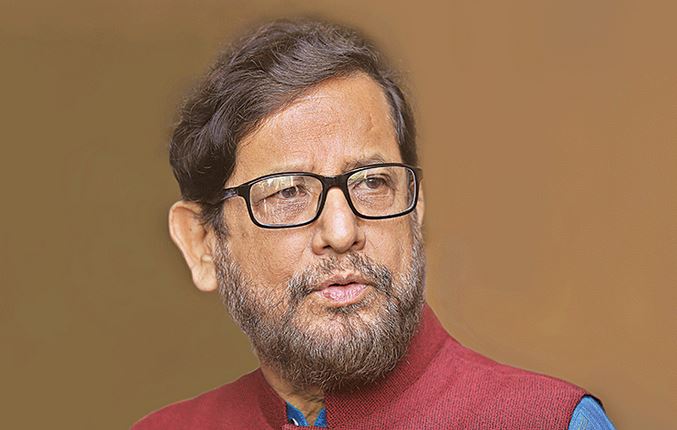 DHAKA, Feb 4, 2023 (BSS) - Former cultural affairs minister Asaduzzaman Noor today put emphasis on conducting more public awareness programmes to save the lives of people from the deadly cancer disease.
"People should be made aware of cancer and smoking should be reduced . . . otherwise this disease can't be prevented," he said while addressing a discussion as the chief guest, marking the World Cancer Day-2023.
Ahsania Mission Cancer and General Hospital (AMCGH) organized the discussion at its Kazi Rafiqul Alam Auditorium in the city's Uttara 10 no. sector in line with the nationwide observance of the World Cancer Day today with the theme "Let's eliminate discrimination in cancer treatment".
Noting that the number of cancer patients in the country is increasing compared to the past and treatment of the deadly disease is also very expensive, Noor underscored the need for introducing integrated healthcare system.
"There is a shortage of doctors in the country for providing healthcare services to cancer patients. So, specialized physicians should be produced," he said.
Earlier, the chief guest along with other invited guests unveiled a book with the AMCGH annual report of 2021-2022 and inaugurated the event by cutting a cake.
"Aly Zaker, who was my colleague, died of cancer two years ago. Doctors said that he would live for two years, later with the mercy of Almighty Allah and prayers of people, he survived for four years," noted cultural personality Noor said, adding that Ahsania Mission is doing a great job in providing treatment to the cancer patients.
Dhaka Ahsania Mission President and AMCGH Governing Body Chairman Kazi Rafiqul Alam chaired the discussion while cancer specialist and AMCGH Governing Body Member Dr MA Hai spoke at the programme as the special guest.
Additional Secretary (admin) of the Health Services Division Md Saidur Rahman, Directorate General of Health Services (DGHS) Line Director Professor Dr Mohammad Rubed Amin, Dhaka Ahsania Mission Medical College Principal (in-charge) Professor Dr Dipak Kumar Sanyal, AMCGH Managing Director and noted cancer specialist Professor Dr Kamruzzaman Chowdhury, AMCGH Director Kazi Shamima Meghna, Dr Farhana, Dr Shahida Perveen, Dr Mou, Dr Jannat also spoke at the discussion, among others.
Dr AKM Shahriar and Dr Farhana Ferdousi conducted the discussion.