People to cast votes for AL in next election: Maleque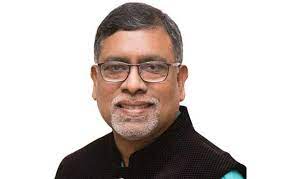 MANIKGANJ, Feb 3, 2023 (BSS) - Health and Family Welfare Minister Zahid Maleque said today that the present government, led by Prime Minister Sheikh Hasina, provides free treatment to the people while BNP destroyed the eye sights of people through grenade attack during its tenure.
"The people will cast their votes in favour of Awami League in the next general election as the government is working for betterment of the people," he told the inaugural function of free surgical operation of cataract and eye treatment programme at Manikganj 250-bed general hospital here this evening.

Maleque said BNP wants to topple the government through torching, but the Awami League government works for betterment of the people and they are with Sheikh Hasina and Awami League.

National Eye Care Line Director Prof. Golam Mostafa, Deputy Commissioner Muhammad Abdul Latif, Manikganj Municipality Mayor Md. Ramjan Ali, Principal of Colonel Maleque Medical College Dr. Md. Zakir Hossain, Civil Surgeon Moazzem Ali Khan Chowdhury, Manikganj 250-bed hospital Superintendent Dr. Baha Uddin and District Awami League General Secretary Advocate Abdus Salam, among others, spoke on the occasion.