Tajul for making students competent to build 'Smart Bangladesh'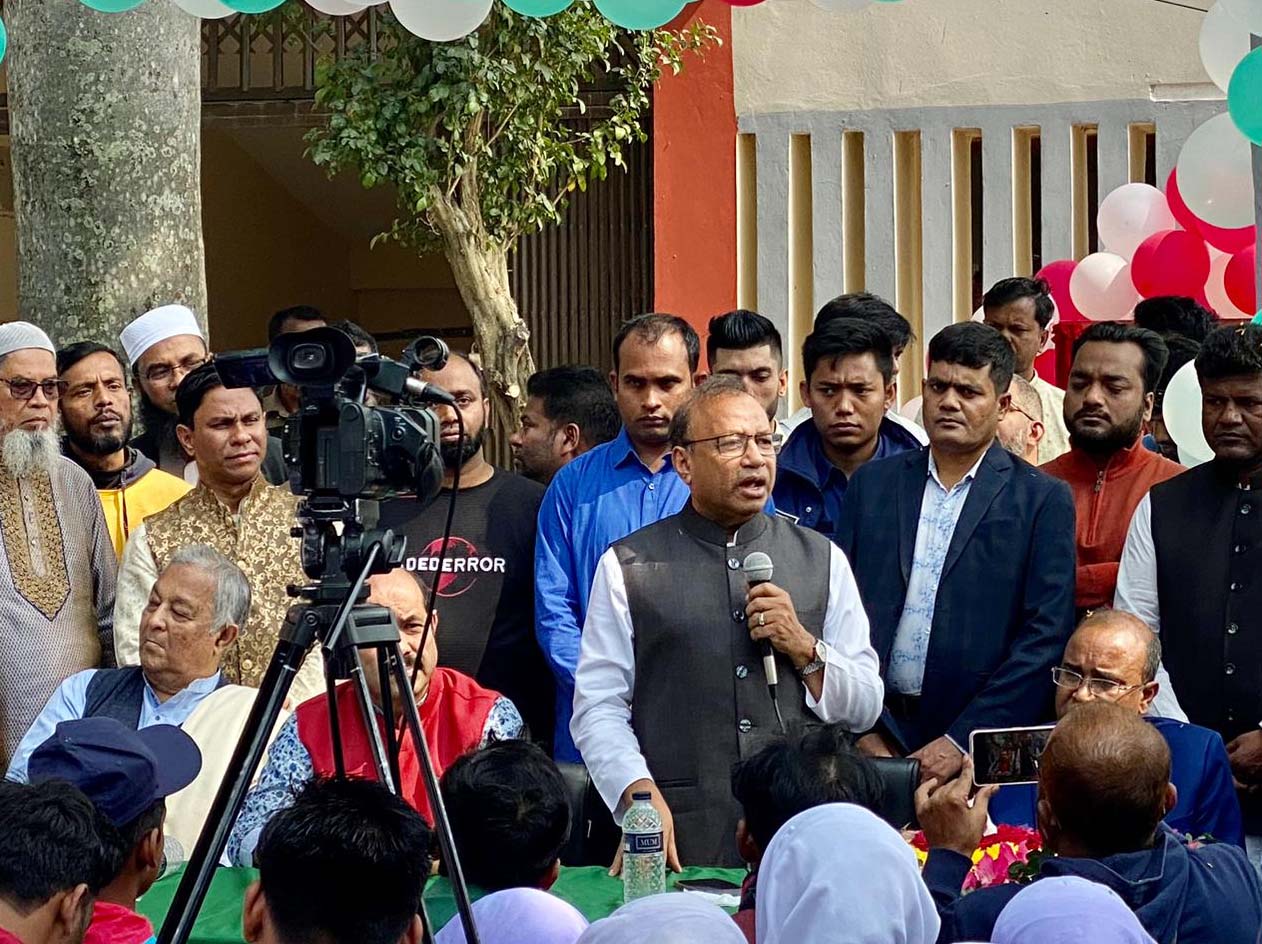 DHAKA, Feb 3, 2023 (BSS) - Local Government, Rural Department and Cooperatives Minister Tajul Islam today said students must be made efficient through proper knowledge and training to build a developed and Smart Bangladesh, envisioned by Prime Minister Sheikh Hasina, by 2041.
He made the remark while speaking at a civic rally after inaugurating a four-storey building of Lalpur Nazrul Islam High School at Titas upazila in Cumilla, a ministry press release said.
Speaking as the chief guest, Tajul said the students should dream of becoming skilled human resources, adding "It is not necessary where you have born in but it is important how you build yourselves".
He said to improve the quality of education; Father of the Nation Bangabandhu Sheikh Mujibur Rahman nationalised primary schools so that their teachers can get salary on regular basis.
Prime Minister Sheikh Hasina, the eligible daughter of Bangabandhu, has ensured cent percent of enrollment of primary students, he said.
The premier introduced community clinics to reach healthcare at doorsteps of commoners, the minister said, stressing the need for ensuring education in information and technology for students to keep the trend of development smooth.
Chaired by Dhaka North City mayor Atiqul Islam, the rally was attended, among others, by heroic freedom fighter AKM Bahauddin, MP, Selima Ahmad, MP, and chief engineer of Local Government Engineering Department Sk Md Mohsin.