Education sector witnesses massive development: Sujon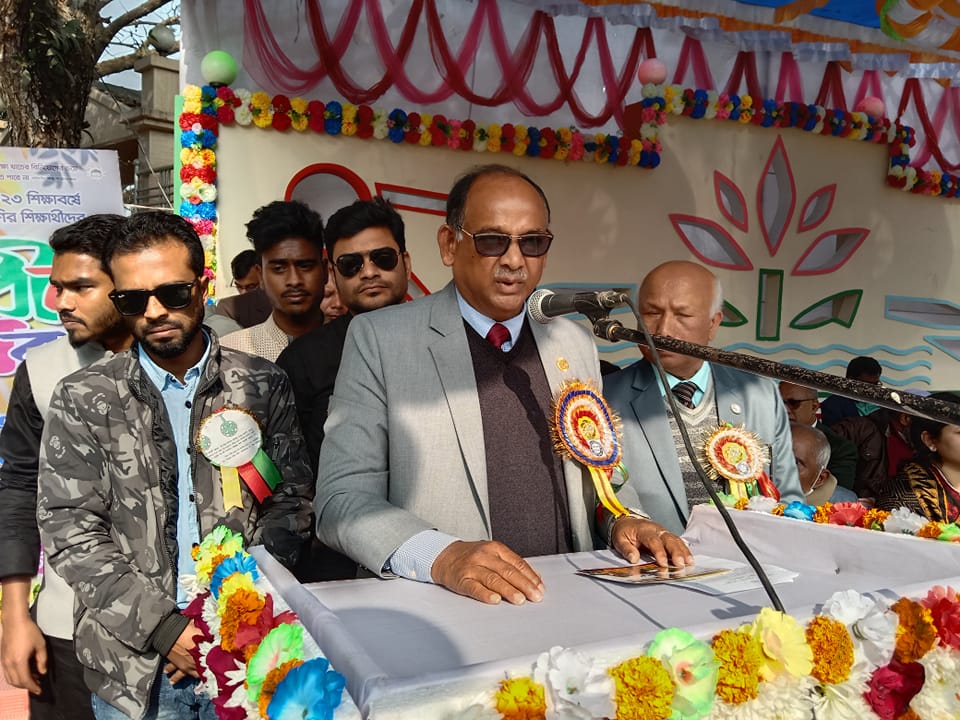 PANCHAGARH Feb 3, 2023 (BSS) - Railways Minister Advocate Nurul Islam Sujon has said the present government has carried out massive development in education sector.
"The Awami league government is an education-friendly and pro-development government. Whenever Awami league comes in power, the country develops. The opposition force cannot see the constant development in the country," he said.

The minister was speaking at a fresher reception at Boda Pathraj College in Boda upazila of Panchagarh district on Thursday at as the chief guest.
He advised the newly enrolled students to prepare themselves to work for the country's development in feature.
"You have come in college for education. College life is very important for the students.... There is no alternative to education. You must understand that," the minister said and asked the students to study properly.
Deputy Commissioner (DC) of Panchagarh Md Johurul Islam Presided over the function, which was addressed by Upazila chairman Faruk Alam Tobi, Upazila Nirbahi officer Banni Shika Asha, Pouro Mayor Ohahiduzzaman Suja, newly elected municipality mayor Azahar Ali, Principal-in-Charge of the college Aminul Islam and Additional police super Sariful Islam, among others.
Later, a cultural function was held. The minister inaugurated a newly constructed stage for cultural activities in college ground.