Nurussafa Talukder's 12th death anniversary tomorrow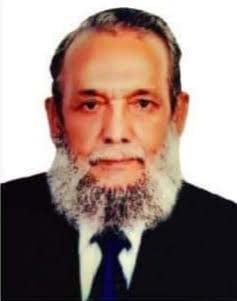 CHATTOGRAM, Feb 1, 2020 (BSS)- The 12th death anniversary of one of the organizers of Liberation War in Chattogram and eminent lawyer Advocate Nurussafa Talukder, father of Information and Broadcasting Minister and Awami League Joint General Secretary Dr Hasan Mahmud, will be observed tomorrow in the capital and Chattogram in a befitting manner.
Marking the death anniversary, different organisations will arrange doa and milad mahfils tomorrow at different places, said a press release received here today.

Separate doa and milad mahfils will be held at the official residence of the Information Minister in city's Minto Road and Mowshumi Residential Jame Mosque and Court Building Jame Mosque at Chattogram.

Besides, daylong Qurankhani, milad and doa mahfil will be organised at his (Nurussafa Taluder) village mosque at Sukhbilah under Padua union in Ranguniya upazila of Chattogram district.

Different political and socio-cultural organisations, including Advocate Nurussafa Talukder Smriti Sangsad, Ranguniya Samity in Chattogram, will organise doa and milad mahfils after Asr prayers at Gochara Chowmahani Jame Mosque in Ranguniya.

Late Nurussafa Talukder, one of the organizers of the Liberation War, served as president of Chattogram Zila Ainjibi Samity, public prosecutor of Chattogram and acting president of Ranguniya Thana AL during the Liberation War.

He played a pivotal role in organising the party (AL) in Chattogram.