PM for strengthening sports education for 'Smart Bangladesh'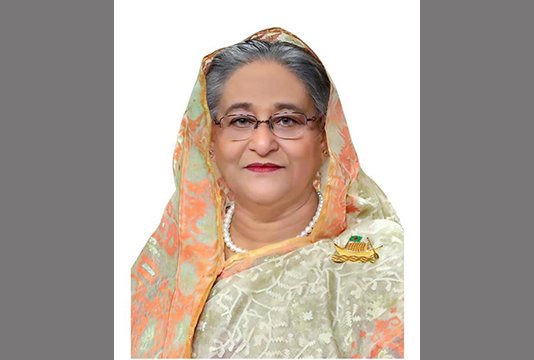 DHAKA, Feb 1, 2023 (BSS) - Prime Minister Sheikh Hasina today hoped that the government will go one step forward on the path of building 'Smart Bangladesh' by strengthening sports education.
"By strengthening sports education, we will go one step forward on the path of building 'Smart Bangladesh', Insha'Allah," she said in a message issued today on the occasion of the '51st National Winter Sports Competition-2023' to be held in Jashore district tomorrow.
The premier also wished the National Winter Sports Competition for school, madrasah and technical education a success.
During the current government's tenure, the physical education department of the Directorate of Secondary and Higher Education has been able to create an awakening among the students of the country by organizing national sports competitions, she said.
Sheikh Hasina believed that the students will get the opportunity to develop their best athletic talent through this national sports competition, the biggest festival of secondary level.
Currently, sports education and the attainment of skills in this regard have been recognized as institutional education in various countries of the world, she said.
The government has taken practical steps by giving importance to sports education in the national education system, she added.
Apart from making students interested in sports, physical education and sports education have been revamped in secondary level textbooks, she said.
"We are building one Sheikh Russel mini stadium in each upazila to spread sports at the grass root level," she added.
"We have undertaken the activities of preserving school sports grounds, upgrading some existing stadiums to international standard and keeping the opportunity of higher studies in sports," the premier continued.
The National Day of Sports has been declared on April 6 to celebrate sports in a festive atmosphere, she said highlighting the importance of the sports in the country.